Rugged, Efficient, Simple, withe long life, we think it is the best product we have ever used. A customer send email to us and highly recommend the slurry pump. Slurry pump is usually used to supply drilling fluids to decanter centrifuge.
However,Slurry pump is one important part for HDD Mud System, single tank mud system to multi-tanks system. Anyway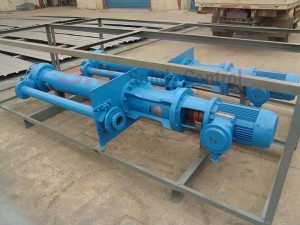 shale shaker is the essential part, and the slurry pump which supply slurry to the shale shaker is indispensable.
GN Solids Control is very professional at solids control for HDD mud system. We can supply all kinds of customized HDD equipments just as you required. The slurry pump is used to pump the slurry to the solids control system.
To sum up, the YZ submersible slurry pump is the ideal centrifugal pump for Feeding Shale Shaker from Mud Pit for HDD Mud Recycling.
The YZ submersible slurry pump and the HDD mud recycling system made by GN Solids Control is widely used all over the world. Many HDD companies use YZS slurry pump with solids control system from GN company with Vemeer HDD drilling rigs.
Some good news from GN Solids Control about the HDD mud recycling system with YZ slurry pump.
One Ping to "Slurry Pump for HDD Mud System"
Slurry pump price Says:
June 22nd, 2012 at 8:16 pm

[...] A Slurry pump is a type of centrifugal pump in physics principle that increases the pressure of liquid and solid particle mixture, through centrifugal force (a rotating impeller) and converts electrical energy into slurry potential and kinetic energy. slurry pump [...]
Leave a Reply