Centrifuagal pump is widely used, in all the industry and agriculture even in the life. In the oil well drilling, or just water well drilling, HDD, environment protection, they are core parts though there are a lot of equipments. They charge the transportation for the separation work.
What they really do is pump the mixture of solids and slurry or drilling fluids from one stage of separation to another stage. As shown in the picture.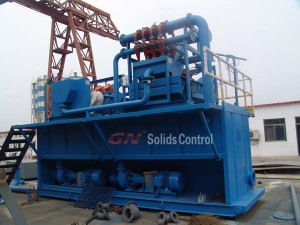 In the jet mixing system, they pump the fluids to go through the venture hopper, then the chemical things or other materials can be added. and then go back to the tank.
Components of Centrifugal Pump
The components of this kind of centrifugal pump, for separation work, is a little different from the others, though the structure is still the same.
All of the pumps feature a casing that is and average of 37% thicker than conventional pump casings, and up to 50%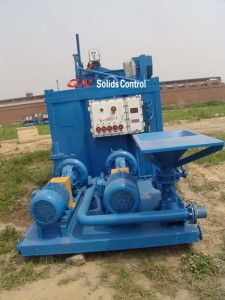 thicker for the larger, mud pumping models.
The pump impeller is a highly efficient, open vane impeller. The metal between the vanes is removed, and partial shrouds are provided for maximum vane support.
The pump shafts are much larger in diameter than conventional pump shafts for heavy-duty performance, minimum deflection and increased operating life of the packing or seals.
Advanced front and rear bearing design reduces both radial and thrust loads.
Pumps feature an easy-access stuffing box.
This feature allows access into the casing and stuffing box chamber with the removal of just one bolt.
Leave a Reply