GN Solids Control equipment mainly used on oil drilling, gas drilling, Coal bed methane drilling, Horizontal directional drilling and also geothermal drilling.  Recently,we got inquiry from Kenya Geothermal Operation Company. They have one 750hp geothermal rig and want to match mud system for near future project.  After have discussion with the operation manager, we offer one compact solution.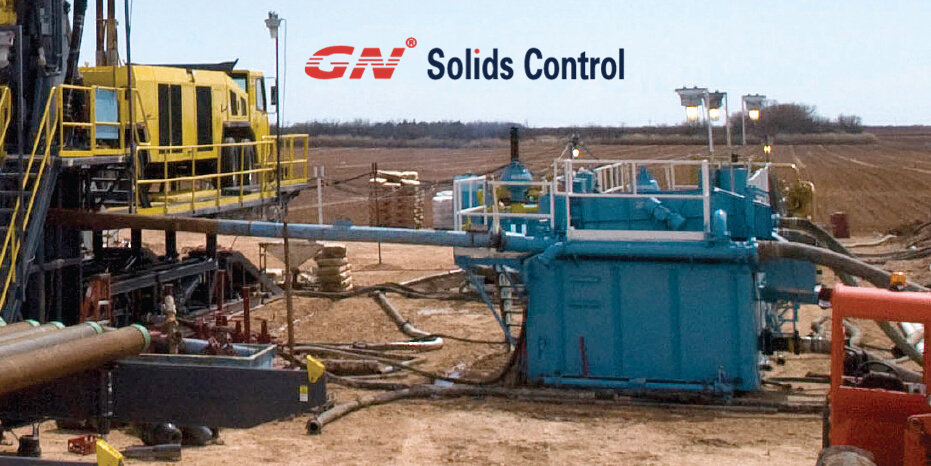 Mud tank:
Originally, we offer 3 options below:
Tank height
Tank width
Tank height
Effective Capacity
Option 1
40ft
8ft
7.8 ft (2400mm)
52cbm
9.5ft (2900mm)
Option 2
40ft
8ft
7.2ft (2200mm)
47cbm
8.9ft (2700mm)
Option 3
40ft
8ft
5.9ft (1800mm)
40cbm
7.5ft(2300mm
In order to give lower weir feeding height, we give one lower height mud tank with only 1800mm. The tank length and width are same as 40feet container. In this case, the mud from well pit can flow to the shaker smoothly via flowline.
Main Equipment of Shale Shaker & Desander
Option1: 1000GPM mud equipment,  Shaker (2 unit) + Desanser ( with 2 pcs desander cone);
Option 2: 500GPM mud equipment,  Shaker (1 unit) + Desander ( with 1 pcs desander cone);
Shaker: GNZS703E-LW Weir height 500mm which is much lower for special drilling rig with lower flowline. This linear motion shale shaker is 3 panel shaker screen shaker with 2X1.72KW vibration motor. The treating capacity can reach 500gpm.
Desander: GNWSE-2S desander with 2pcs 10inch diameter desander cones, can reach 1000gpm. In order to get better working performance, proper centrifugal pump is required to give enough mud pressure. Generally, 37kw or 45kw centrifugal pump is recommended.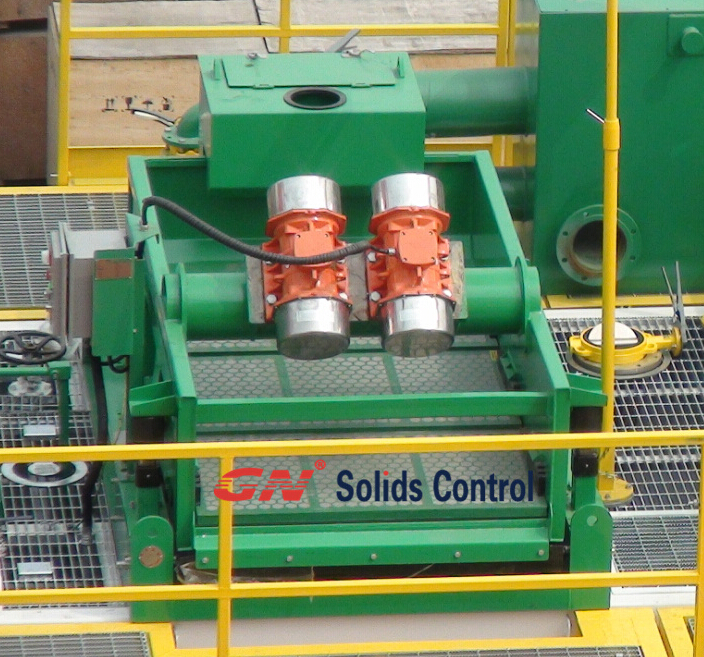 After discussion with the customer, they finally make decision on the lower height mud tank and 1000gpm mud equipment with two units shale shaker & one unit desander with 2pcs desander cones. GN Solids Control is professional mud system manufacturer. Pls contact for any inquiry.
2 Pings to "Mud System for Geothermal Drilling"
Mud System for Geothermal Drilling | Posts Says:
August 8th, 2014 at 9:10 am

[…] Mud System for Geothermal Drilling is a publish from: Mud Solids Control Equipment […]

Prime Drilling Rig HDD mud system | Posts Says:
September 7th, 2014 at 10:01 am

[…] Mud System for Geothermal Drilling GN Solids Management gear primarily used on oil drilling, fuel… […]
Leave a Reply