GN Solids Control is not only professional for oil drilling mud system, compact mud recycling system, but also professional for small supporting equipment, like centrifugal pump, mud agitator, mud gun, mud tank, electrical control panel for all the equipment with motors.
Recently, we got bigger order for large number of centrifugal pumps with control panels. The order including below items.
24 x 22kw centrifugal pump with star-delta electrical control panel
2 X 37kw centrifugal pump with soft-starting electrical control panel
3 X 55kw centrifugal pump with soft-starting control panel box
The total wooden box for above solids control equipment is 58pcs. And we use one 40HQ container for shipment.
Regarding the main equipment, only this month GN dispatched several batches to different clients in different areas.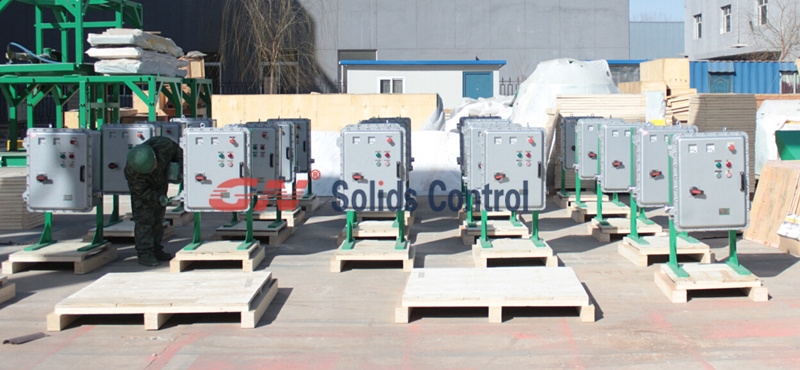 1) 1 sets vertical cuttings dryer for Middle East:
GN Solids Control vertical cuttings dryer is working well in shell project site. The OOC is 2.9% after tested by engineer. After that, GN vertical dryer is becoming more and more popular with reliable performance and good reputation.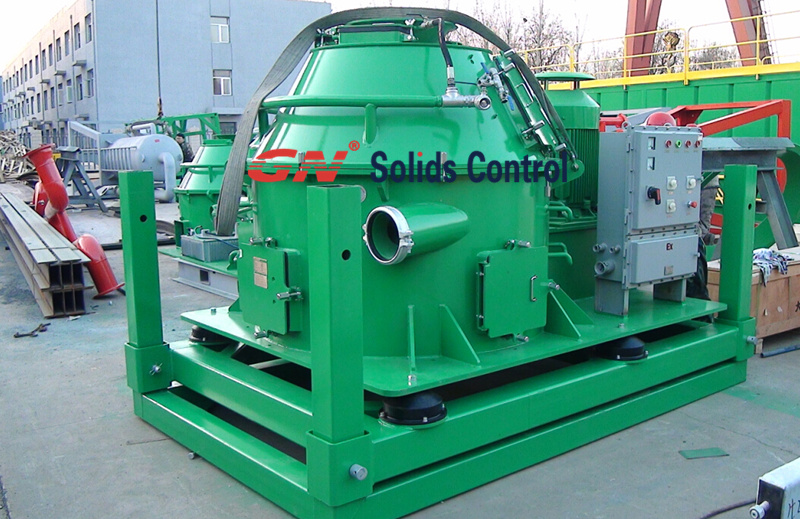 2) 1 sets 200gpm mud recycling system for England drilling contractor.
This client is contributed to HDD drilling, TBM drilling, and also other small drilling jobs.  The mud recycling system is equipped with below parts:
1 X mud cleaner with compact shaker & 4 pcs desilter cones. After this equipment, the drilling solids with above 20 microns can be separated.
1 X 22kw Centrifugal pump for feeding the desilter cones.
1 X 22kw centrifugal pump for mixing the drilling mud with chemicals and transferring the drilling fluids to other tanks.
1 X mud hopper for mixing chemicals
1 X accessories, including ladders, handrails, lights, electrical cables and control panels, values, and other connections.
This mud system is plug and play system. You just need to connect it on power, then you can start it and use it for your projects.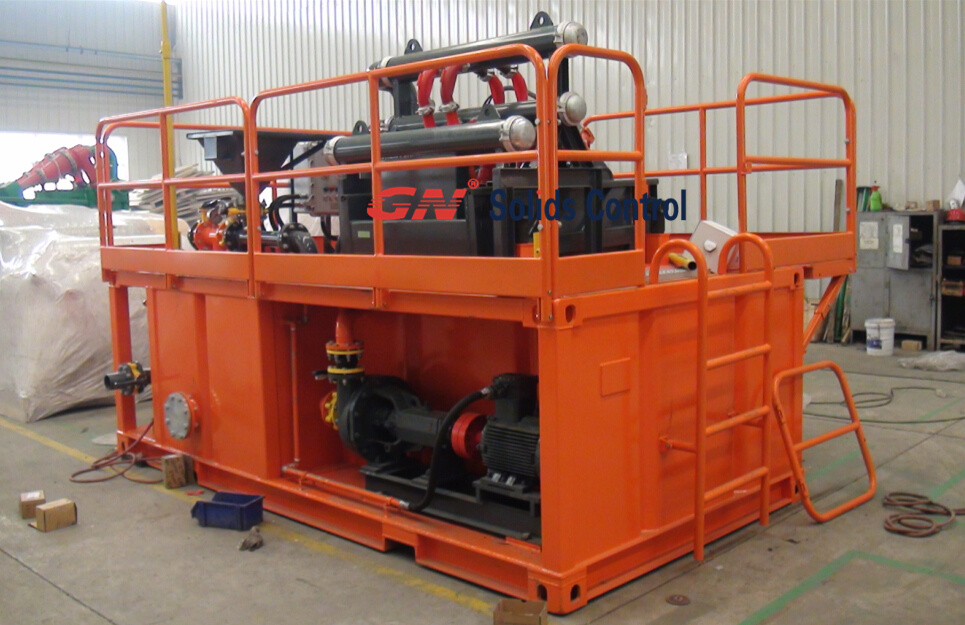 3) Some shaker screen spare parts for other old customers who have GN Shale shaker or mud cleaner.
We can offer replacement shaker screen for Derrick 2000/500 PMD/PWP screen
We can offer replacement shaker screen for Swaco Mongoose composite material shaker screen
We can offer replacement shaker screen for Nov brandt king cobra shaker screen.
……
One Ping to "Large number of centrifugal pump with control panel for drilling contractor"
GN Equips the Solids Control Equipment with Own Fabricated Control Panel | GN Decanter Centrifuge Says:
May 12th, 2016 at 5:37 pm

[…] Large number of centrifugal pump with control panel for drilling contractor […]
Leave a Reply