Decanter Centrifuge is important equipment for oil and gas drilling field, especially for solids control and waste management. There are different centrifuge model with different speed. How to match proper centrifuge speed for different projects? This is an important issue.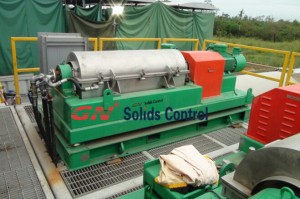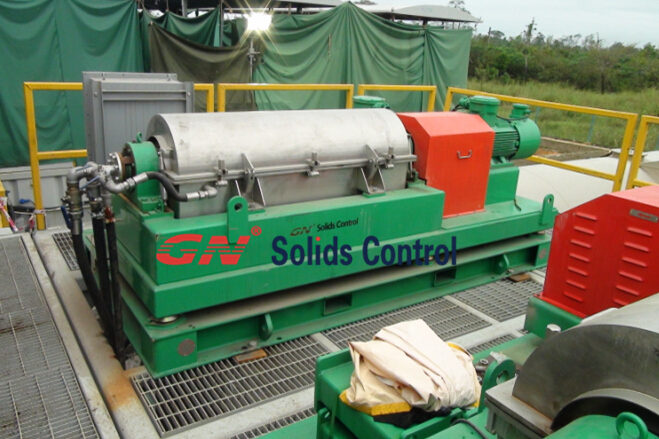 Question 1: HOW to buy fixed speed centrifuge or variable speed centrifuge?
Answer:  in order to choose the right centrifuge model, we have to know the difference between the fixed speed centrifuge and variable speed centrifuge in structure.
Fixed speed centrifuge: with one small electrical control panel carbinet, which in installed on the centrifuge grating base. This panel is totally sealed Ex-proof panel, no air can come in or come out. Price of fixed speed centrifuge is relatively lower.
Variable speed centrifuge: with one separate control panel carbinet. This carbinet is bigger than fixed speed panel and cannot install on centrifuge grating base. This panel is positive pressurized control panel, Ex-proof, clean air supply the panel continuously during operation to make insides positive pressurized. Price of variable speed centrifuge is relatively higher than fixed speed centrifuge.
If the customer only wants to use the centrifuge for one usage, like barite recovery and only need one middle speed like 1800rpm, the user can choose GN fixed speed centrifuge GNLW452.
If the customer want to buy one centrifuge and use it for different project in different time, including barite recovery, mud weight cutting, dewatering centrifuge, waste water, waste management. The user may buy variable speed centrifuge for flexible application.
Conclusion:  How to buy fixed speed centrifuge or variable speed centrifuge; pls confirm the project details first.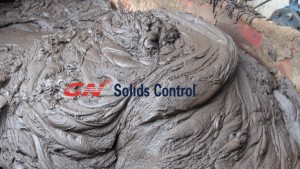 Question 2:  HOW to choose the speed when you have variable speed in jobsite ?
Answer:  we just take one example. When we in rigsite for mud weight cutting with variable speed centrifuge, we test the centrifuge in different speed cooperation with mud engineer. We choose centrifuge speed, differential speed, feeding speed and get different results as below. You can find 2300rpm is better results.
So do that for your projects and find proper speed.

Any further information, pls contact GN Solids Control sales team.
One Ping to "How to match proper centrifuge speed for project"
Easy methods to match correct centrifuge velocity for undertaking | Posts Says:
October 29th, 2014 at 11:18 pm

[…] How to match proper centrifuge speed for project is a submit from: Mud Solids Control Equipment […]
Leave a Reply