ADIPEC 2013, Abu Dhabi oil show is the largest oil show in Middle East area. It has a large influence in oil and gas field, especially for companies from Middle East and North Africa. This month, GN Solids Control Co., Ltd attend the show with there high speed centrifuge, GNLW363VFD. This centrifuge is the best seller in Middle East and North Africa.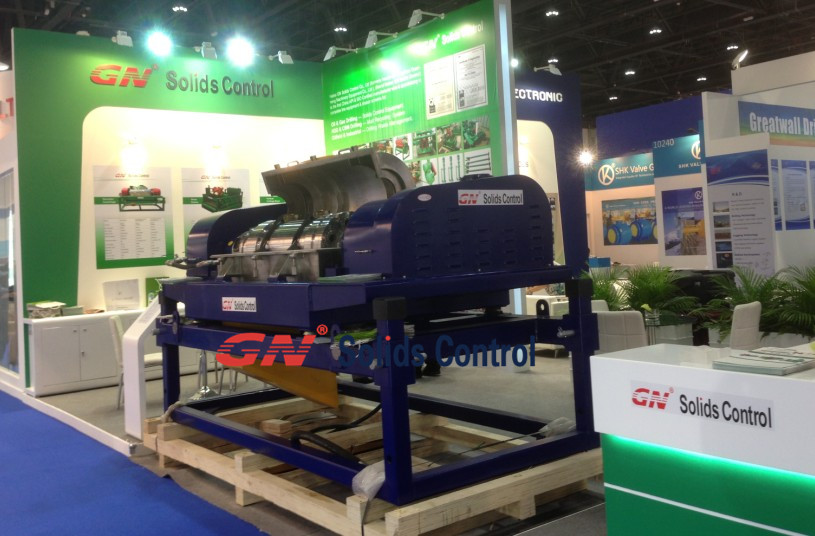 1. GN customer around the world, using GNLW363VFD.
This centrifuge has a stable working performance and also good reputation from the customer. Now it has been used in Iran, Iraq, Kuwait, UAE, Egypt, Lybia, Nigeria, Tunisia, Argentina, Brazil, America, India etc, over 60 countries and areas.
2. GNLW363VFD centrifuge showed on oil show, tech parameters:
The centrifuge includes main body and control panel box. It is VFD centrifuge, variable speed controlled by control panel from 0 to 3200rpm. The control panel has two kinds at present. For general kinds, it is a bigger control panel box, about 1000x500x2200mm by length, width and height. The other one is for IEC or ATEX certification model, a smaller one, about 1000x400x1500mm by length, width and height.
Now, we are doing development on PLC control panel, easier to operate and make the transportation easier.
Pls check GN website for more info on centrifuge parameters, or contact them directly for any inquiry.
Leave a Reply