GN Solids Control is professional original manufacturer for solids control equipment & drilling waste management equipment. Decanter centrifuge & vertical cuttings dryer is the key equipment of GN. In the past years, we offer over 100 sets centrifuge & over 30 sets vertical cuttings dryer every year to the oil & gas drilling field, HDD drilling, CBM drilling, diamond drilling etc. Recently, GN big bowl super high speed centrifuge GNLW363CG-VFD come to market, with G force 2908@3800RPM bowl speed, which is good choice for waste water treatment.
GN Solids Control can offer different type centrifuge, like
Small bowl mini centrifuge, middle bowl centrifuge, big bowl big volume centrifuge
Low speed centrifuge, middle speed centrifuge, high speed centrifuge, super high speed centrifuge.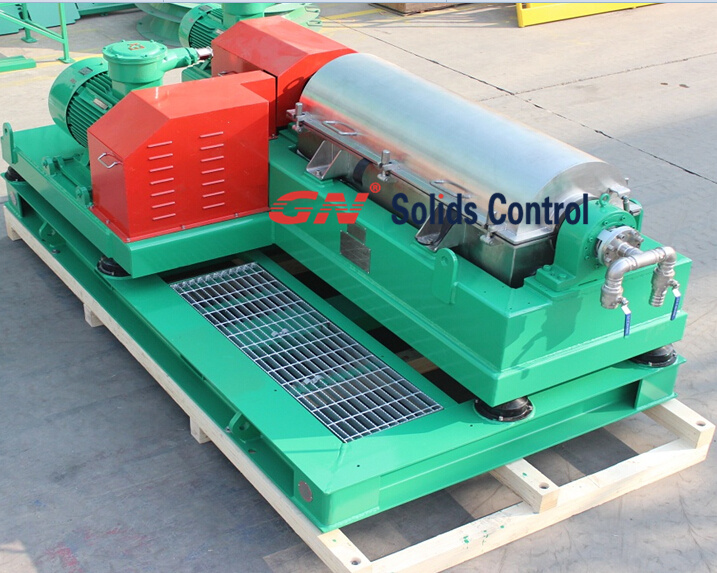 1) GNLW223 centrifuge, bowl size 220mm & 3800RPM & volume 6m3/h. This mini centrifuge is pretty popular for diamond drilling. We have diamond drilling client from Canada bought 10 sets GNLW223 baby centrifuge last year.
2) GNLW363 centrifuge, bowl size 360mm & 3800RPM & Volume 30m3/h.  With VFD control panel, the speed can be adjusted from lower speed up to 3800RPM. This big bowl super high speed centrifuge is with widely application. Eg.
b. mud weight cutting for solids control
c. drilling waste management centrifuge
d. waste water treatment
3) GNLW452 centrifuge, bowl size 450mm & 1800RPM & Volume 40m3/h. This is fixed speed centrifuge, which is specialized for barite recovery. The application range is very limited, but the price is much better.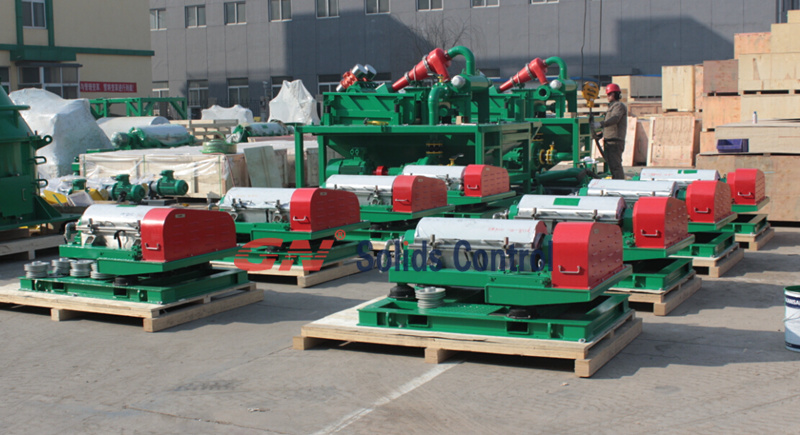 4) GNLW453 centrifuge, bowl size 450mm & 2800RPM & Volume 60m3/h.
GNLW553 centrifuge, bowl size 550mm & 2500RPM & Volume 90m3/h.
This two model centrifuge is big bowl big capacity centrifuge, which can be used for mud weight cutting in very short time. But the centrifuge dimension size and power consumption is also very big. Generally, we recommend smaller size centrifuge if it can meet the client's requirements.
If you are in need of centrifuge, pls contact us freely. We will offer the most professional support & reasonable price.
Leave a Reply