GN Solids Control got repeated 5 sets 500gpm Mud System working for Water Well Drilling in Middle East. The client is local strong contract company having good relations with Local government. We arrange our engineer to Middle East jobsite for the first time mud system commissioning and the client is very familiar with the working process and maintenance and no need our coming in next 4 sets mud systems.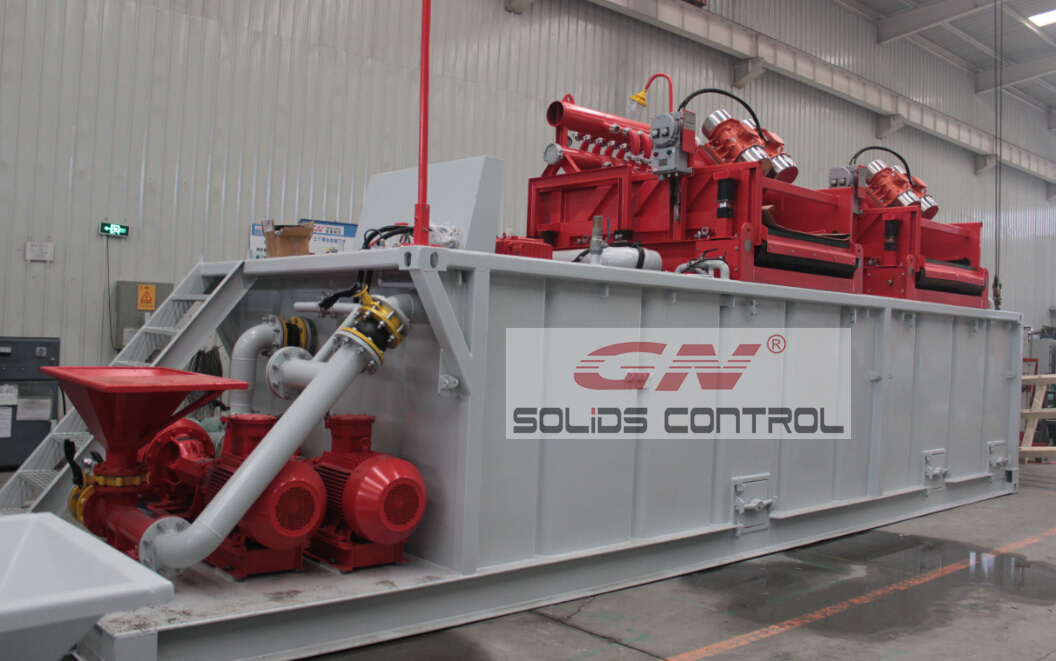 The mud system is equipped with below items.
1) Shale shaker GNZS703E-DZ
The shaker is GN mature shaker model which is used for over 5 years. Stable working performance and good price win the client's good praise in past jobsite. The shale shaker is 3 panel shakers which is enough for Water well drilling or HDD project. If the client needs the long deck shaker with 4 panel screen, we can provide GNZS594E-HB shaker with replacement screen for Swaco Mongoose screen, both composite material and carbon steel material screen available.
2) Mud Cleaner GNZJ703E-1S8N
The mud cleaner is a combination of shale shaker, desander assembly and desilter assembly. The mud cleaner desander and desilter is produced by PU material, much longer life and much durable.  The mud cleaner is also 500gpm treating capacity which match with shaker capacity.
3) 3 sets centrifugal pump
2 sets centrifugal pump is for feeding the desander cones and desilter cones, to give enough pressure and reach good separation performance. 1 set centrifugal pump to transfer the clean mud out and feeding for the water well drilling rig.
4) Submersible slurry pump, or pit pump
The pit pump is installed in the mud pit to suck them out and feed for the mud shaker. This is the power to pump the mud into mud system separation line.
5) Shake screen
The client also buy proper quantity shaker screens for long time project application. Not like oil drilling contract, the water well drilling and HDD project will use much less shaker screens and no need large quantity stock.
Leave a Reply