GN Solids Control is a manufacturer of solids control and waste treatment equipment. After more than ten years of continuous development, GN Solids Control's solid-liquid separation equipment has been sold to many countries and regions around the world. This month, our company successfully customized a set of trenchless tailings treatment equipment for the domestic Sinopec Engineering Company, which is used in conjunction with the customer's on-site slurry treatment equipment for the back-end tailings treatment. This set of tailings treatment equipment mainly includes the following the contents of the three modules.
1. Decanter centrifuge GNLW553C-VFD
The decanter centrifuge GNLW553C-VFD is a centrifuge produced by our company with a wide range of applications. This type of centrifuge can meet most of the working conditions and treatment effects, and is widely used in solid-liquid separation fields such as drilling mud treatment and sewage treatment. GN Solids Control550 series centrifuges have two options of length-to-diameter ratio of 3:1 and 4:1. Because customers are used to process drilling mud tailings, we match the length-to-diameter ratio of 3:1 for customers, and GN Solids Control A special electrical department has been established to provide a professional PLC control system, which significantly improves the practicability and maneuverability of the decanter centrifuge.
2, dosing dehydration system: GNDW-2000L
In order to obtain a better dewatering effect in the treatment of drilling mud tailings, it needs to be used with a chemical dosing system. This system is matched with the GNDW-2000L chemical dosing system for customers, which can realize automatic dosing and reduce human intervention, To obtain better dosing effect.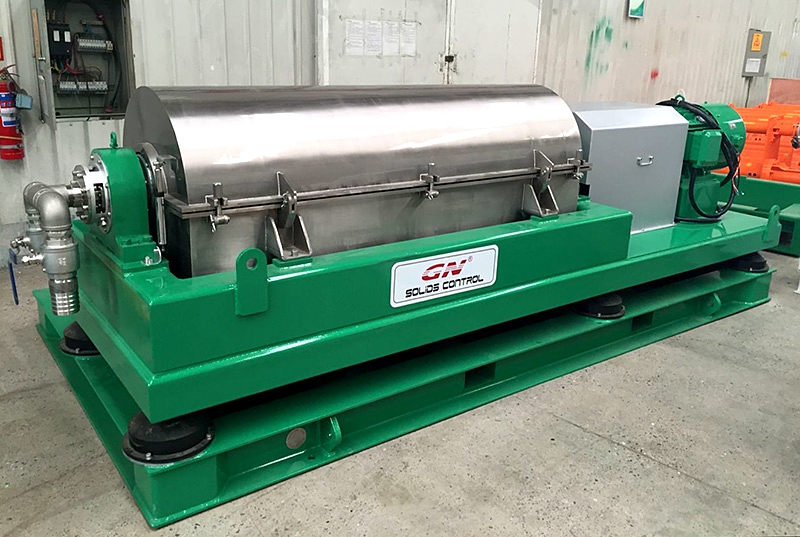 3, mud tank
The tail slurry treatment system customized for the customer this time is matched with the matching mud tank for the customer according to the customer's on-site working conditions. The size of the mud tank is 6000x2500x2400mm, which is mainly used to collect the liquid phase after the decanter centrifuge. The customer installed supporting artificial walkway guardrails and ladders.
If you have solid-liquid separation needs, you can contact us at any time.
Leave a Reply