GN Solids Control is a professional manufacturer of solids control and waste treatment equipment. With years of rapid development, GN Solids Control products have been sold to many countries and regions around the world. The system was successfully sold to the North American market and applied to the job site, which was well received by customers. This set of dehydration system mainly includes the following modules.
1. Receiving funnel
The receiving funnel is mainly used to collect the mud after vacuum excavation, and a metal grid is installed inside the funnel to remove larger stones and prevent larger particles from entering the vibrating screen and damaging the vibrating screen.
2. Coarse screen shaker
The slurry after removing large-size rocks through the receiving funnel enters the GN Solids Control shale shaker. The first coarse screen is carried out by selecting a smaller mesh screen to remove harmful solid phases in the slurry.
3. Double-layer shale shaker GNZS706
GNZS706 double-layer shale shaker is screened separately through the upper and lower screens. First, the slurry that has passed the coarse screen enters the upper layer of the double-layer shale shaker for a primary screening, and the liquid-phase slurry after screening falls into the second screen. The net for secondary screening can effectively remove solid phases with different particle sizes in the mud.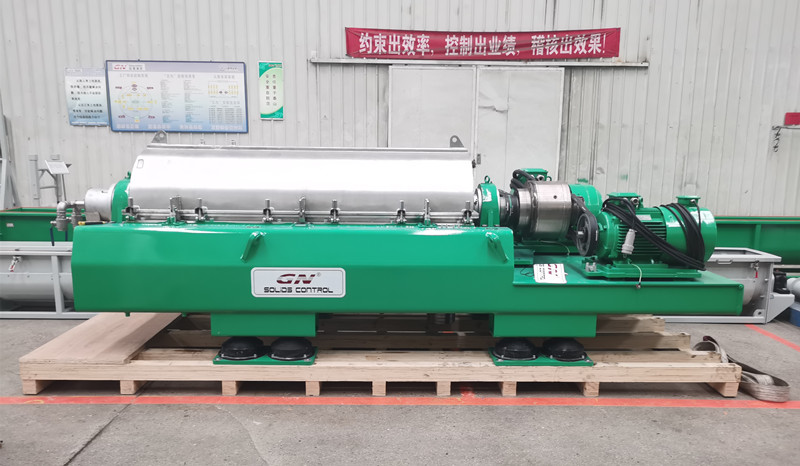 4. Desilter
The sludge remover is installed above the vibrating screen by 12 4-inch cyclones made of polyurethane material, and the slurry is pumped into the cyclone at a certain pressure through the slurry supply centrifugal pump, and the heavy solid phase and the The light liquid phase is simply separated, the heavy solid phase directly falls into the vibrating screen below for another solid-liquid separation, and the liquid phase enters the mud recovery tank from above.
5. Decanter centrifuge GNLW553-VFD
The GN Solids Control550 series centrifuge is a widely used centrifuge. Its processing capacity can meet the needs of most working conditions. The mud is discharged through the slag discharge port.
6. Chemical dosing system
The automatic dosing system can automatically and continuously add chemicals to the centrifuge to gather fine particles together, which is beneficial to the solid-liquid separation of the centrifuge and removes more harmful solid phases.
7. Mud tank
According to the actual processing capacity of the customer on site, our company matched the corresponding mud tank for the customer. The main tank size is 10369x2100x2312mm, and it is equipped with protective equipment such as pipe manifolds and protective fence walkways.
If you have solid-liquid separation needs, you can contact us at any time.
Leave a Reply