Recently, three sets of GNLW224EP-VFD decanter decanter centrifuges produced by GN Solids Control are sold to European environmental protection companies for sludge dewatering. The three sets of GNLW224EP-VFD sludge dewatering centrifuges produced by GN Solids Control are compatible with European environmental protection companies. this solution include feed pump also.After in-depth communication with customers, the centrifuge integrated system customized for customers based on the actual working conditions of the customer's site fully met the customer's product requirements and won praise from customers. Customers are very grateful to the sludge dewatering centrifuge produced by our company for solving the problems of on-site sludge dewatering and small footprint. They have a very high recognition of our centrifuge and look forward to follow-up cooperation.
Features of GNLW224EP-VFD Decanter Centrifuge:
1. The large and small end cover shafts, rotating drums and spiral mandrels are made of duplex stainless steel SUS2205 by centrifugal casting, and their performance is better than SUS304 and SUS316 in the same industry.
2. The main parts are made by centrifugal casting and die forging technology to avoid the quality defects of intergranular corrosion and incomplete residual stress release caused by traditional welding technology.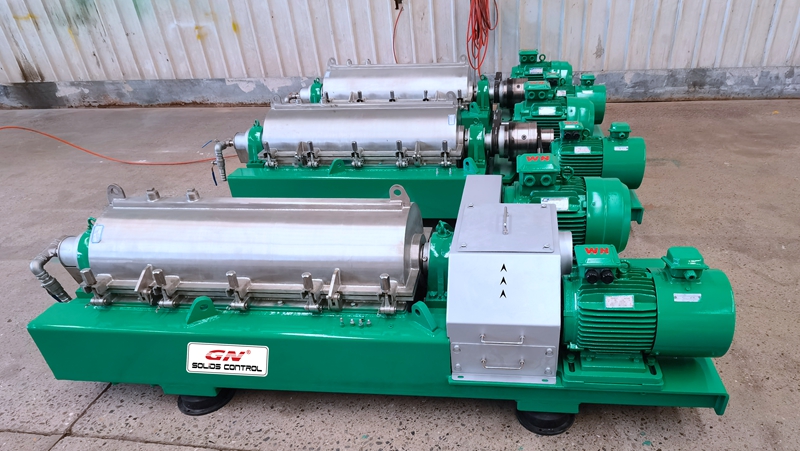 3. The main material of the screw pusher is made of duplex stainless steel SS2205, SS2304 or higher material, and the spiral blades are integrally pressed by CNC spiral blade forming equipment to improve the efficiency of screw slag conveying.
4. The slag discharge port is protected by a replaceable hard alloy sleeve. The top and side of the slag discharge port of the drum are installed with cemented carbide scrapers, which can effectively protect the drum and prevent wear. The 360-degree rectangular slag discharge port, slag discharge Smoothly prevents clogging.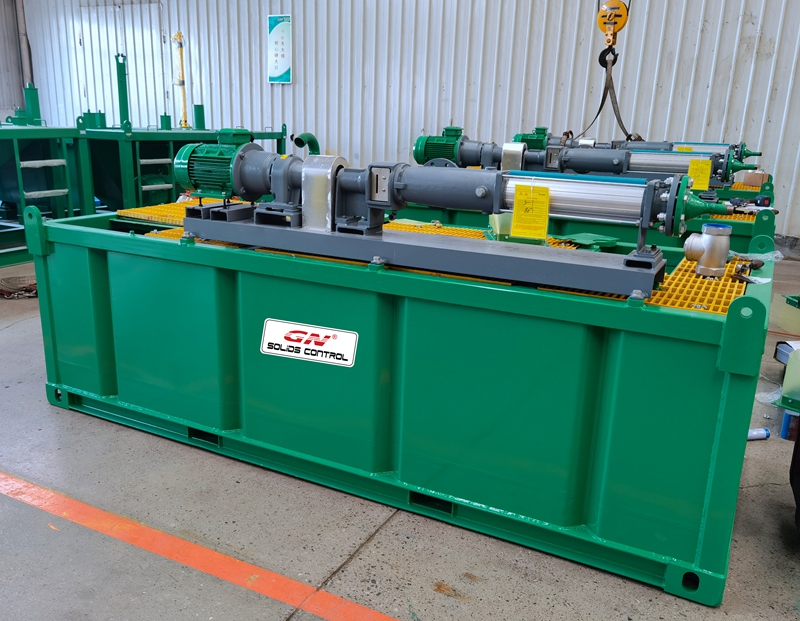 5. According to the material handling requirements, the spiral can use BD baffle to separate the dewatering zone and the settling zone deeper, and the dewatering zone is longer.
6, PLC control panel control, the sensor can be placed on the centrifuge to monitor the state of the machine.
If you want to know more about GN Solids Control, we sincerely welcome you to inquire or visit our company.
Leave a Reply