A few days ago, the GNLW-454ET decanter centrifuge independently designed and manufactured by GN Solids Control was successfully sent to an environmental protection company in Tianjin, China, for sludge dewatering in a sewage treatment plant. GNLW-454ET centrifuge belongs to GN T series centrifuge. The half cone angle of T series centrifuge is 11°. It is suitable for removing liquid in solid phase materials, suitable for easy separation of large particles, large solid-liquid density difference, and low viscosity. , High concentration, solid-liquid separation for materials with large processing capacity and higher dryness than clarity requirements. The T series centrifuge selected by our company this time is finalized after laboratory analysis based on the characteristics of the customer's materials and the materials provided by the customer, and we provide customers with a slurry supply pump and flocculation dosing system that match the GNLW-454ET centrifuge. , Customized a complete set of centrifugal dewatering system for customers to fully meet customers' separation processing requirements and processing capacity, and may be highly praised by customers, fully affirming GN's high-standard service and high-quality equipment.
The main parts of the GNLW-454ET centrifuge are made of phase stainless steel SUS2205 by centrifugal casting, which avoids the problems of intergranular corrosion and incomplete residual stress release caused by traditional welding methods, regardless of material and process The above are far superior to other competing products in the same industry. The centrifuge electric control system adopts PLC touch panel control, the sensor can be installed on the centrifuge to monitor the running status of the centrifuge and feedback to the control panel and automatically adjust the slurry supply of the slurry pump, saving labor costs and improving safety . GN Solids Control has always been adhering to win the trust of customers with high-quality products, high-standard services, and innovative technological innovations. If you have a demand or interest in the GN Solids Control centrifuge, you can call us directly.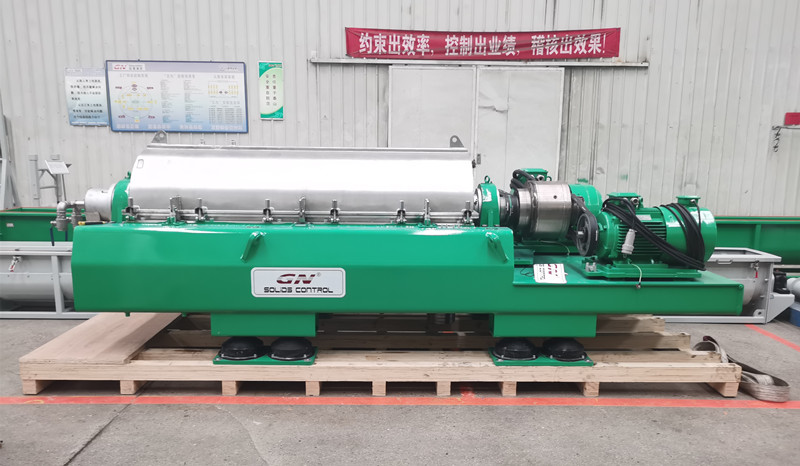 If you want to know more about GN Solids Control, we sincerely welcome you to inquire or visit our company.
Leave a Reply