Recently, a three-phase decanter centrifuge from GN Solids Control was sold to African customers for the treatment of oily sludge. This three-phase decanter centrifuge is a solid, liquid, and liquid type three-phase decanter centrifuge. Its separation principle is based on the difference in the density of the mixture. The material port is discharged.
As a manufacturer specializing in the production of solids control equipment, GN Solids Control has been committed to the development and manufacturing of separation equipment for many years. GN Solids Control shale shaker, centrifuge, vertical cuttings dryer, disc centrifuge, stacked screw sludge dehydrator and other solid-liquid separation equipment. At present, GN Solids Control equipment has been used in many countries and regions around the world, designed in many industries and fields, and has been recognized by many customers around the world.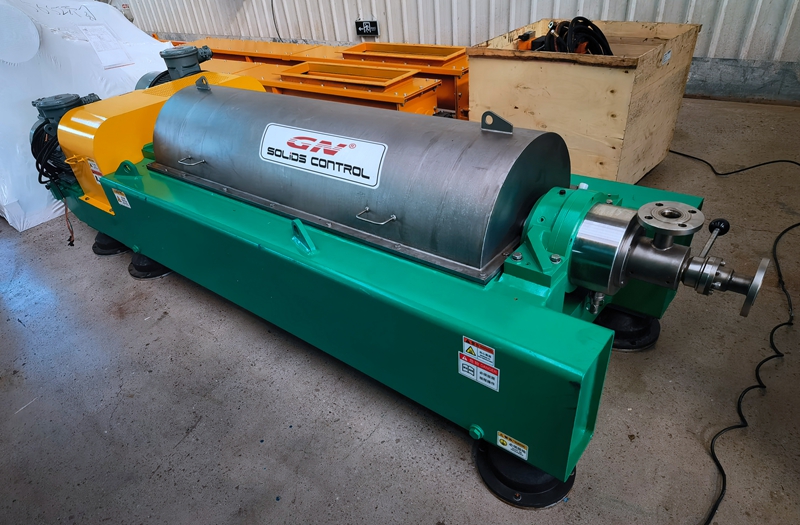 The centrifuge is the main equipment of GN Solids Control. The company has invested a lot of research and development funds. After years of continuous improvement, the GN Solids Control centrifuge has now become a very mature product. There are multiple types of classifications for different situations. Ensure the professionalism of the product. As a kind of precision fluid mechanics mechanical equipment, the centrifuge has very high requirements on the processing ability of the manufacturer. At the same time, the later maintenance of the equipment also requires a lot of attention. The supplement of grease for lubricating parts such as bearings should be used after the centrifuge is used. , Cleaning the inside of the equipment, these can greatly ensure the long-term stability of the equipment.
GN Solids Control is an enterprising and innovative R&D and manufacturing enterprise. Professionals from all walks of life are welcome to visit and guide.
Leave a Reply