Recently, a set of Shale Shaker separation system produced by GN Solids Control was sold to a foreign environmental protection company.
As a separation equipment, shale shaker is widely used in various industrial production. It plays an important role as the primary equipment in the mud solids control system. This system adds new technology on the basis of the traditional vibrating screen, adding a clean water pipeline above the screen frame. When the shale shaker is working, the clean water pipeline can spray clean water onto the shale shaker screen. The addition of this technology improves the screening effect for some substances with higher viscosity and difficult to screen. The shale shaker separate system consists of a screen, a vibrating screen slurry pump, a clean water pipeline pump and a treatment tank. The system is completely independently developed and manufactured by GN Solids Control, which also reflects the advantages of GN Solids Control in system development and manufacturing. With more than ten years of development, the company has accumulated a lot of experience in the development and manufacturing of complete systems.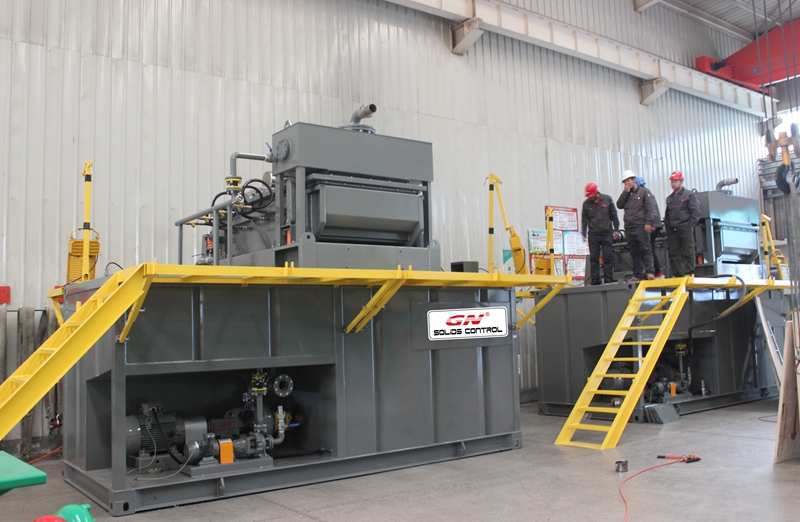 GN Solids Control is a manufacturing enterprise specializing in the production of solids control equipment. The shaker screen, the core equipment of the system, has long been the core product of GN Solids Control. The shale shaker produced by GN Solids Control has the following advantages and characteristics:
The vibration motor of GN Solids Control brand shale shaker adopts the Italian OLI or the American Martin brand, and its supporting GN brand explosion-proof electric control box, and the electrical components adopt Siemens or Schneider brand.
The vibrating screen box adopts heavy load design, and the overall heat treatment of the screen box, its vibration intensity can reach 8G.
A unique sealing design is adopted between the screen box and the screen of the shale shaker, which can not only protect the screen box, but also prevent fine materials from passing through the installation gap of the screen.
The bottom frame of the shale shaker box is designed with stainless steel, which has strong corrosion resistance.
The shale shaker box can ensure the angle adjustment without stopping the machine, and the operation is stable at the same time.
The successful delivery of this shale shaker system has set a good start for GN Solids Control's work in 2021. In the days to come, we will work hard to make high-quality products and serve every customer well.
Leave a Reply