Recently, a mud recovery system produced by GN Solids Control will soon be sent to a domestic engineering company. This is also a continuous order based on the customer's long-standing trust in GN Solids Control. The sincere and tacit cooperation between the two parties will undoubtedly contribute to the booming domestic management. Net construction is the icing on the cake.
GN Solids Control has been committed to providing customers with professional mud treatment solutions and reliable solids control equipment. The project is also fully conducting technical exchanges with customers and combining the customer's on-site use requirements to customize a mud recovery system. The system includes a 240 m3 and a 120 m3 economical mud recovery equipment, a set of mixing tanks, and two sets of storage. Mud tank, and a GNLW554E-VFD mud dewatering decanter centrifuge, this system can fully meet the requirements of mud mixing, processing and recycling of medium and large directional crossing construction.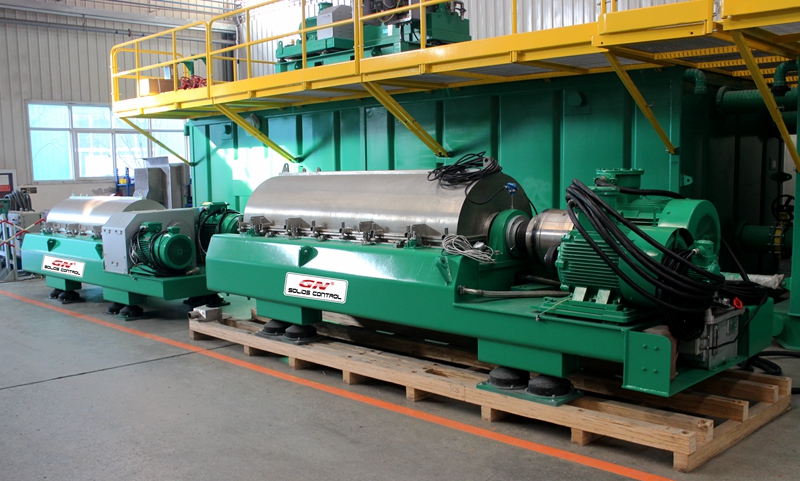 After several years of research and development and testing, GN Solids Control has successfully developed a set of mud treatment solutions containing tailing slurry dewatering. This system first filters and shaker screens the large particles in the mud with the mud recovery equipment to reduce the solid content in the mud. For the small particles in the mud, the small particles are flocculated by adding flocculating agents, and then enter GN Solids Control's own decanter centrifuge performs mud dewatering. After the solid-liquid separation treatment of the decanter centrifuge, the liquid phase part can be directly discharged into the sewage pipeline, and the solid phase part can be directly loaded and transported away. This greatly reduces the cost of tail slurry treatment for customers and also meets the national environmental protection requirements. After more than ten years of continuous development, GN Solids Control has been committed to the research and development and manufacturing of mud solids control equipment, and has accumulated a lot of experience in mud treatment. The company not only has a high market share in the domestic market, but also in the international market. More than 70 countries and regions in the world have established cooperation. Set up branches in the United States and Russia to better serve global customers. The long-term trust of customers is our driving force for continuous progress.
Leave a Reply