There are many pumps need to be used for solid control system, like centrifugal pump, submersible slurry pump, shear pump, screw pump etc. The pump is accessory equipment to solid control system, not main equipment, but also necessary for your smooth job. If the pump quality is not reliable, you may find many troubles during the work.
GN Solids Control Co., Ltd. is the first API and ISO certified solid control equipment manufacturer from China. Their equipment is widely used in many areas of the world. The reliable product quality and nice service win good reputation for them. Hereunder, we see one importance pump, shear pump in all perspective.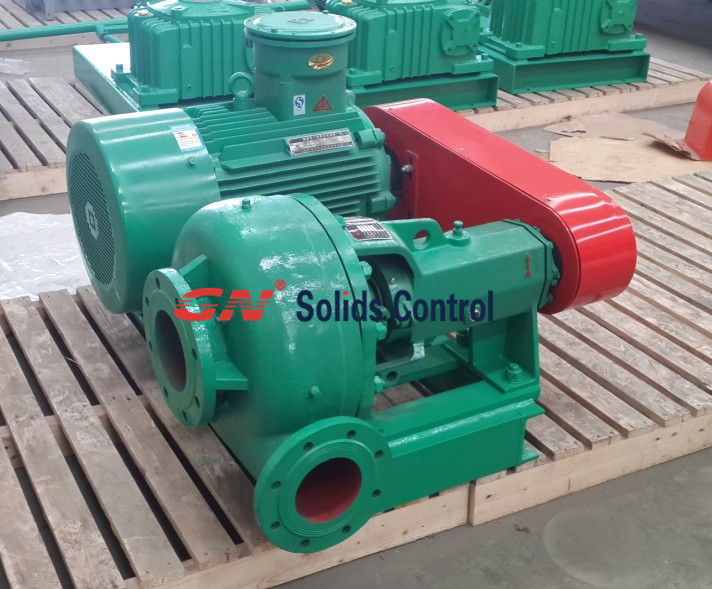 1. The mainly function of Shear pump
As we know, the polymers and clays should be sheared into small diameter particles to prevent chaining and make it can pass the shaker screen. It usually connected with hopper and mixing tank, can be packaged including a hopper, mud gun and a transfer line plate. A complete system with skid, tanks, and piping are also available.
2. The design and production of shear pump
GN Shear Pump impeller is specially designed to have a wider flow pass and smooth vanes, with larger flow area and smooth fluid pass, making the shear pump reach the internationally advanced level in shear pump efficiency and energy saving, 10% higher than similar products. The shear pump has adopted a shell thicker than normal one, with rational pass and less turbulence.
GN Shear pump Impeller and shell are made of high wear resistant cast irons, with longer servicing life. The shear pump shaft has high strength that can bear certain load, reducing shafts deflection and extending seals service life; The shaft is lubricated with lubricants and lubricating grease and the oil seal is made of special structure and materials, suitable for high and low temperatures and complicated environment; Front opening structure is used for convenient installation, repair and maintenance.
3. The conventional model of GN shear pump
There are 2 models below:
| | | | | | | |
| --- | --- | --- | --- | --- | --- | --- |
| Model | Flow | Lift | Power | Speed | Dimension | Weight |
| GNJQB6545 | 120m3/h | 45m | 55kw | 1450rpm | 1040x915x1280mm | 980kg |
| GNJQB6535 | 100m3/h | 35m | 37kw | 1450rpm | 1040x915x1280mm | 800kg |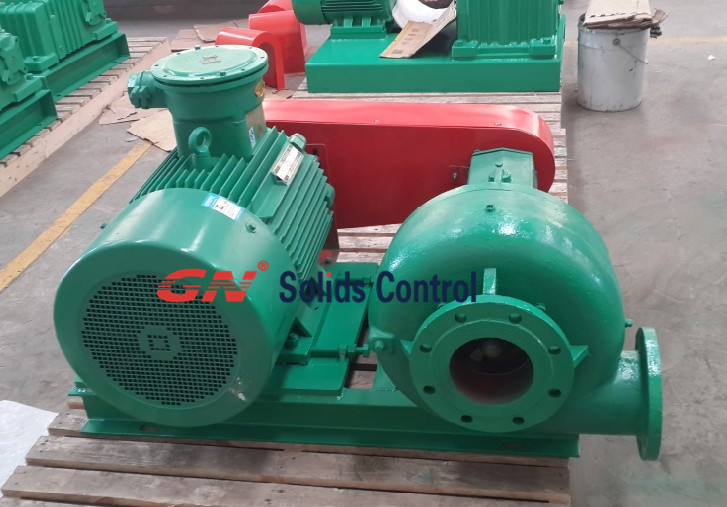 Any requirement on shear pump, centrifugal pump, submersible pump, screw pump or solid control equipment, pls contact GN Solids Control Co., Ltd.
Leave a Reply