GN Solids is professional solids control equipment manufacturer. We can offer shale shaker, mud cleaner, de-sander, de-silter, decanter centrifuge, centrifugal pump, mud agitator, mud tanks etc. Regarding shale shaker, shaker screen is the most important spare parts. The shaker screen should be chosen by mud engineer who is in charge of test the property of drilling mud.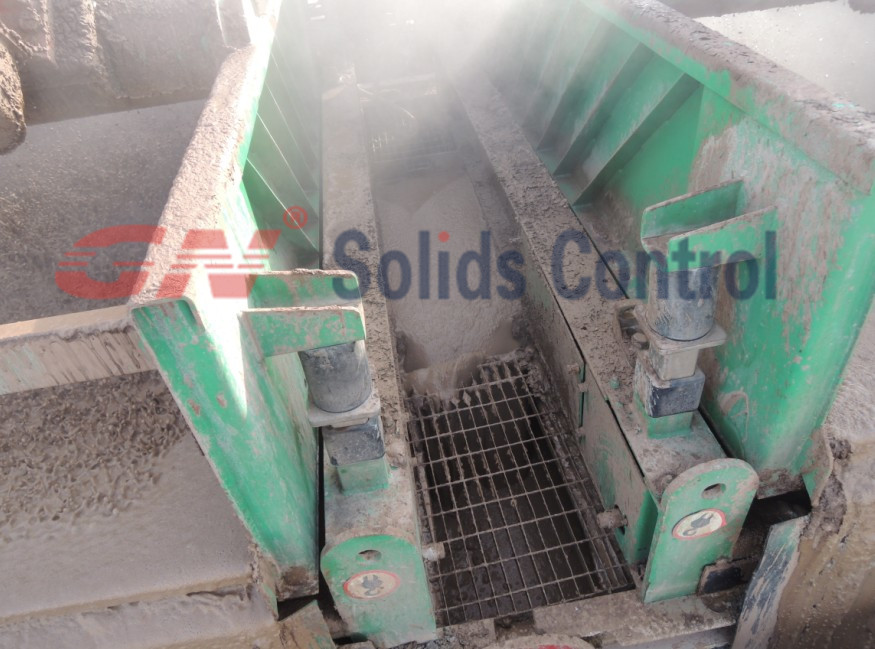 About shale shaker screen
Shale shaker screen is one screen that material feeding out of the hopper onto the shale shaker screen.Then the shale shaker screen is vibrating vigorously causing the material flowing over it . This shakes the finer material off of the larger material and allows it to pass through the mesh panel. The larger particles continue to bounce off the end of the mesh panel at the rear of the screen.
Linear motion shale shaker absorbed advanced tech at home and abroad ,and integrated GN Solids own design. GN Solids complete series shale shaker can meet customers' variable demand. Clients feedback proved the advantages of this kind of shale shaker: high G-force Shale shaker , wide screen area, compressed structure, cost-effective, etc.
Application in Balanced elliptical shale shaker (stop manufacturering)
For treating the oil drilling fluids, the balanced elliptical motion shaker is 20%-30% bigger than linear motion shaker, discharging speed is 10%-20% faster; For resisting the "screen stuck", "screen paste" "horseshoe effect", the balanced elliptical motion shale shaker is much more effective.
But as per feedback from customer, the working performance is not that stable as linear motion. So GN Solids has stopped the fabrication of balanced elliptical shale shaker. Only focus on linear motion.
Shale Shaker for drilling fluids solids control
Shale shaker for solids control are devices that remove drill cuttings from the drilling fluid while circulating and drilling. There are many different designs and research into the best design is constantly ongoing since solids control is vital in keeping down costs associated with the drilling fluid. The basic design consists of large, flat sheets of wire mesh screens or sieves of various mesh sizes that shakes or vibrates the drill cuttings, commonly shale shaker, across and off of the screens as the drilling fluid flows through them and back into the drilling fluids processing system, often called a mud system. This separates the drill cuttings, often called solids, from the drilling fluid so that it can be recirculated back down the well bore.In oilfield industry, linear motion shale shaker are widely used for drilling mud solids control of oil gas well drilling for rig.
Should you have some questions on shale shaker, shaker screen or other solids control equipment, pls contact GN Solids freely.
2 Pings to "Shale Shaker Screen Applications"
Shale shaker & Mud Cleaner in inventory for Quick SALE | Posts Says:
August 23rd, 2014 at 7:27 pm

[…] Shale Shaker Screen Applications GN Solids is skilled solids management gear producer. We will… […]

1000gpm Twin Connection Shale Shaker | Posts Says:
August 24th, 2014 at 10:35 am

[…] Shale Shaker Screen Applications GN Solids is skilled solids management gear producer. We will… […]
Leave a Reply