GN Solids is professional manufacturer for complete sets of drilling mud separation and recycling equipment. The conventional equipment like shale shaker, mud cleaner, desander, desilter, vacuum degasser, decanter centrifuge, mud agitator, mud gun, centrifugal pump, screw pump, etc. Here, let's learn more about desander and desilter.
1. The general installation type and function of desander and desilter
Desander and desilter are solids control equipment with a set of hydrocyclones that separate sand and silt from the drilling mud used on drilling rigs.
They can be installed separately: Desander is installed on top of the mud tank following shale shaker and vacuum degasser, but before the desilter. Desilter is installed on top of the mud tank following Desander. They also can be installed completely: in this case, they are installed on one deck shaker and called mud cleaner or mud conditioner.
Desander removes the abrasive solids from drilling mud which cannot be removed by shale shakers. Normally the solids diameter for desander to be separated would be 45~74μm, and 15~44μm for desilter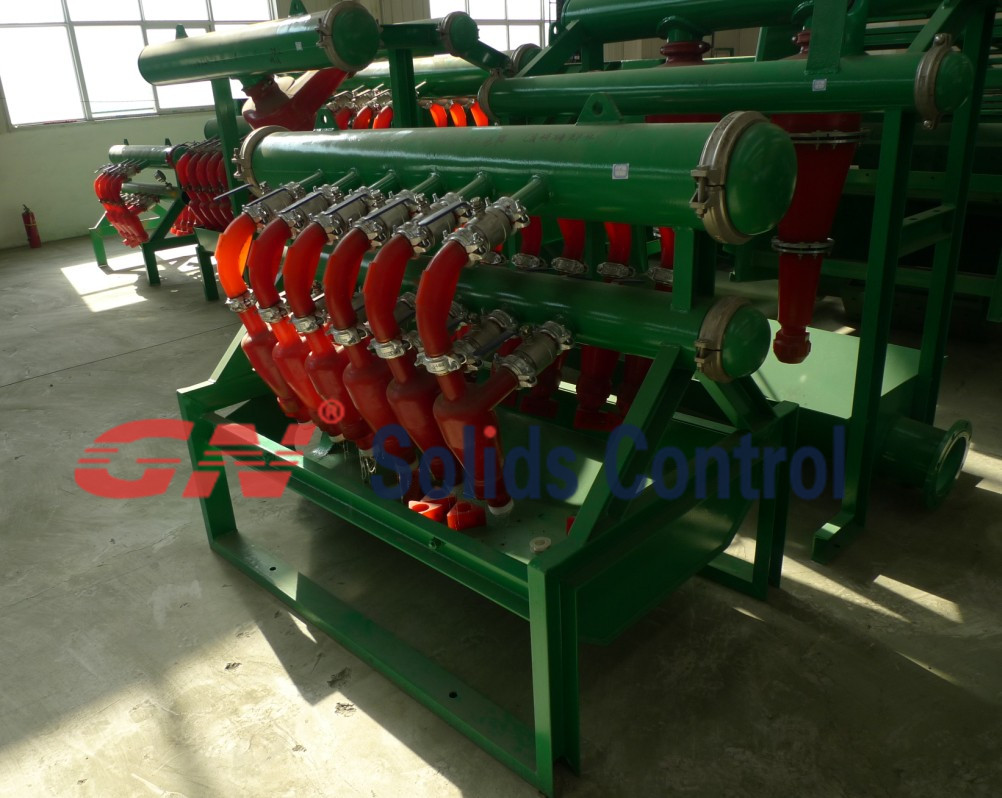 2. Desander and desilter will be replaced by shale shaker with fine mesh screen.
There are some disadvantages for desander and desilter. Because they require 45/55kw centrifugal pump for feeding the hydrocyclones. This require more power and cost.
Now more and more customer prefer to use shakers with fine mesh screen to replace desander and desilter. In this way, they can lower down the energy used on mud system. And the layout for 1500HP rig mud system should be:
coarse mesh screen shakers (3 ea)
fine mesh screen shakers (2 ea)
decanter centrifuge (2 ea)
As GN Solids is professional on the solution recommendation, should you have some requirement or questions, pls contact us freely.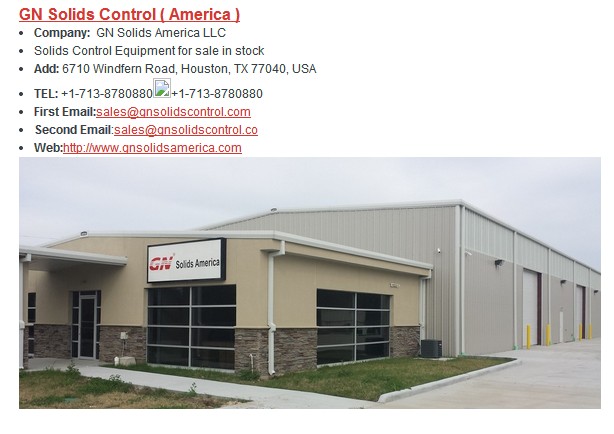 One Ping to "Desander and Desilter for Drilling Mud System"
Mud System for Geothermal Drilling | Posts Says:
August 8th, 2014 at 9:10 am

[…] Desander and Desilter for Drilling Mud System GN Solids is skilled producer for full units of drilling… […]
One Response to "Desander and Desilter for Drilling Mud System"
1. VINITH KUMAR M Says:
October 6th, 2015 at 5:35 am

Dear Sir,
Shale shekar required less power than the mud desander and desilter.
Leave a Reply