On oil drilling rig site, Hi-G dryer shaker and double deck shaker is widely used for drilling cuttings treatment and recycling. They are both linear motion shale shaker. Some customer do not know the difference of Double deck shale shaker and High-G dryer shaker. As world top solids control and waste management equipment manufacturer, GN Solids can tell you the difference of the 2 types of shale shaker and choose the suitable model for your drilling rig.
Hi-G Dryer Shaker ( recommended model GNZS594, linear motion)
Compared with traditional shale shaker, this model with a Higher G force, can get better vibration screen separation. This model with 4 panel Mongoose shaker screen, can get bigger treating capacity. And the shaker screen is interchangeable with Swaco Mongoose screen, you can get the shaker screen from local Swaco distributor easily.
As it is single deck, relative easy to change shaker screen compared with double deck shale shaker.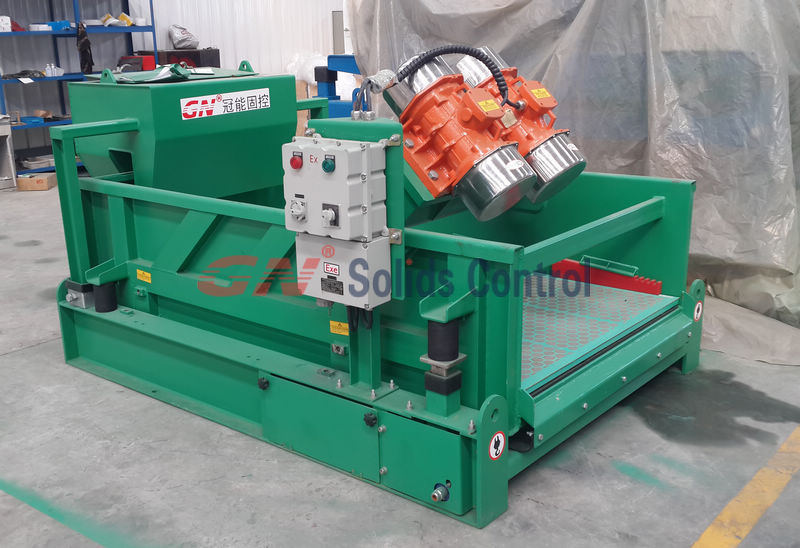 Double Deck Shaker ( recommended model GNZS703D, linear motion)
For drilling area with high sand content,  double deck shaker can get better working performance. Compared with same API size and screen square shaker screen, double deck shaker can separate the drilling mud more dryer, as there are two deck. The drilling mud will be separated by two times.
Besides, the shaker screen will stay long time compared with single deck. The upper shaker screen will lower down the impact force from the drilling mud to give better protection for down deck shaker screen.  One disadvantages is if the down deck screen damaged, the operator cannot see it in time and not easy for fast screen change.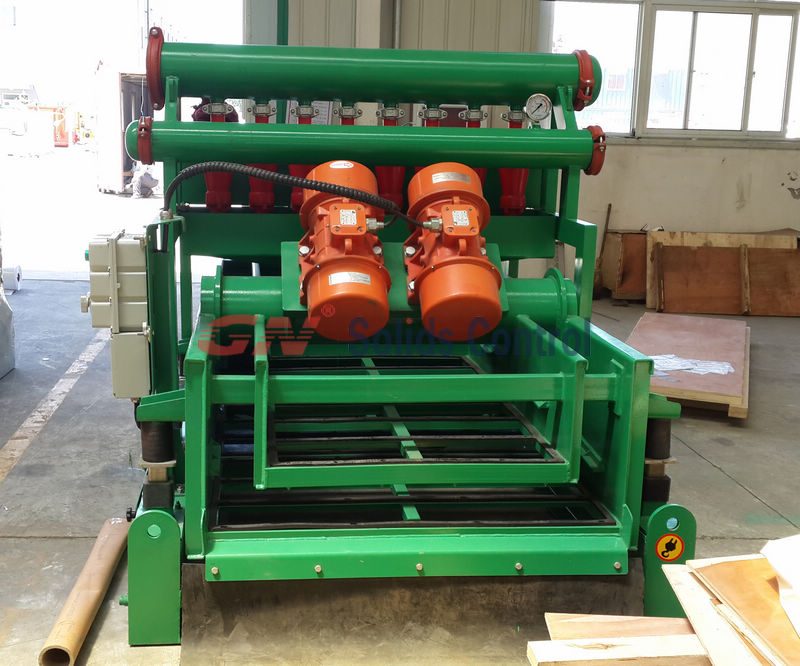 Comprehensive Analysis
There are many factors when the driller want to find proper equipment.  The driller should overall considerate all the factors and get a balance between production cost and production results,  getting the best results. Same conditions like to choose Hi-G dryer shaker or Double deck shaker.
Besides, you may also offer the actual use condtions to the equipment manufactuere and they can offer you a fine solution as professional specialist in this field. Any support required, pls contact GN Solids Control Co., Ltd.
One Ping to "Hi-G Dryer Shaker vs Double Deck Shaker"
Shale shaker & Mud Cleaner in inventory for Quick SALE | Posts Says:
August 23rd, 2014 at 7:27 pm

[…] Hi-G Dryer Shaker vs Double Deck Shaker On oil drilling rig website, Hello-G dryer shaker and double… […]
Leave a Reply