Nine Shale shaker produced by GN Solids Control are sent to Shandong. The nine vibration-free motor vibrating screens produced by GN Solids Control will be used for primary screening of solid drilling control systems in Shandong customers. The previous GN Solids Control has been We have had many cooperations with customers in Shandong. The customers are very satisfied with the processing effect of the ordered vibrating screen. Therefore, we have chosen to cooperate with GN Solids Control again.
The vibrating screens produced by GN Solids Control can provide different processing capabilities and customized vibrating screens according to the needs of our customers. Vibrating screens are the first-level solid-phase control equipment for oil drilling mud solid-control systems. Usually GN Solids Control can be customized according to the size of the customer's drilling rig. Different production of single vibrating screen, double vibrating screen or triple vibrating screen. At the same time, the vibrating screen produced by GN Solids Control can also be used as the bottom vibrating screen of the desander and desilter, or as the underflow vibrating screen of the sand removing and decontaminating machine. The vibrating screen electric screen box angle adjustment produced by our company, as well as the mechanical angle adjustment for standby, the screen box sealing patent design, the sealing effect is good, the bottom frame of the screen box is made of stainless steel, the corrosion resistance and the service life are greatly improved, the vibrating screen is electronically controlled. The electrical components of the cabinet use Siemens or Schneider components.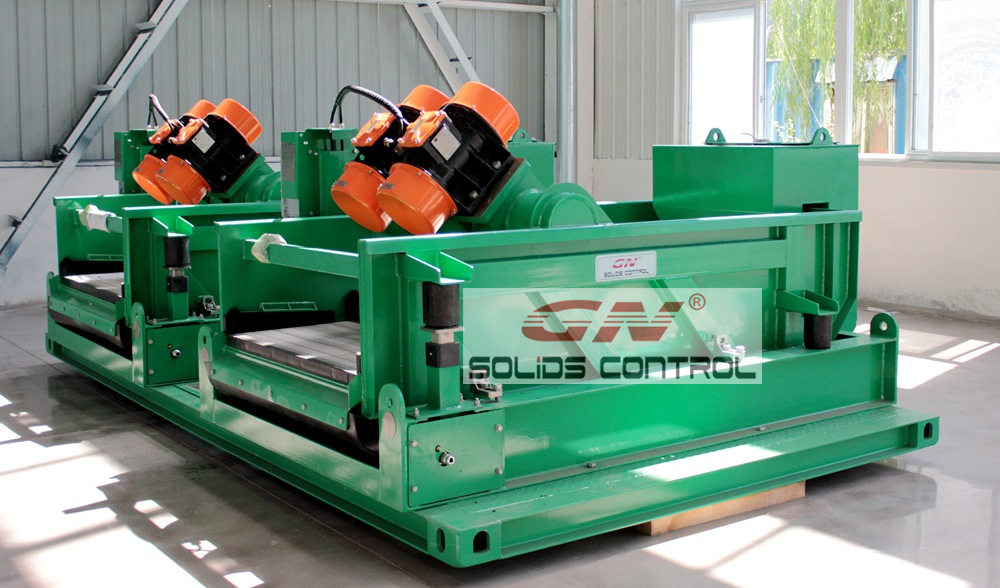 The vibrating screen is mainly composed of a base, a screen box, a screen, a logging tank, an excitation motor, a shock absorbing spring, a control switch, and an adjusting device. Judging from the use of various types of vibrating screens used in current oilfield production, the most widely used linear drilling fluid vibrating screen has the advantages of high sediment discharge speed, horizontal installation of sand surface and large processing capacity.
GN Solids Control is a professional manufacturer of mud vibrating shaker screens. The mud vibrating screens are widely used in oil drilling and HDD non-excavation industries. Welcome customers to consult.
More question,welcome contact GN solids control
Leave a Reply