This chapter continues with last one, as the second part working description of separation plant for tunneling project. For the first chapter, you can view: http://oilfield.gnsolidscontrol.com/separation-plant-for-tunneling-project/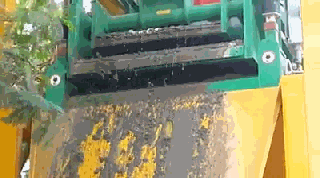 4. How to complete the project smoothly within budget
There is excellent equipment available in the marketplace today that can alleviate the majority of the problems being encountered by contractors. But considering the current budget, it is difficult for a contractor to be able to bid a job and allow for the proper separation equipment to be purchased and still stay competitive.
Many contractors need to rely on existing equipment in their inventory and much of this is severely worn, bordering on obsolete or not favorable to the existing geotechnical stratum that is being encountered in the tunneling formations. It is imperative that the contractor anticipates the ground conditions and then selects from his existing fleet of equipment the best components available, the end result should be acceptable to complete the project on time and within budget.
5. Components of a Properly Designed Separation Plant 
The basic separation plant consists of the following components:
(1) Shale shaker, Typically, the shale shaker will remove solids at 100-200 micron plus size material.
(2) Mud cleaner, Typically, the mud cleaner will remove solids at 30-50 micron plus size material.
(3) Decanter centrifuge. Most conditions, this machine is no need to use. But if request by customer, it can remove 5 micron plus size solids.
Polymer make-down and delivery systems, which are utilized along with a centrifuge or other dewatering devices such as belt presses or filter presses, to completely remove solids in the 0-5 micron range. This stage is necessary to control adverse theology encountered when the slurry starts to become saturated with ultra-fine particles in the clay range. Ultra-fine particles can cause problems with density and viscosity, which can cause adverse conditions throughout the entire tunnel circuit. This stage is also used to produce clean water for disposal when the need arises.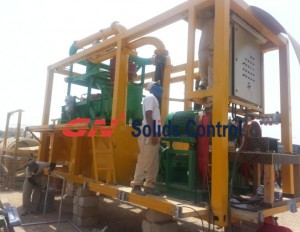 GN Solids can offer customized mud system matching with your TBM. Drilling mud treating capacity is from 200gpm to 1500gpm respectively. Please contact GN Solids to get proper solution for your tunneling project.
Leave a Reply