Sand management is very important on oil and gas drilling, it effects the the drilling work, oil and gas production.
On the drilling work, the sand management is always referred as solids control system. Because the sand manage equipment is mainly a desander, and is a part of solids control, and if we want to have a excellent result, we must combine shale shaker, decanter centrifuge and so on.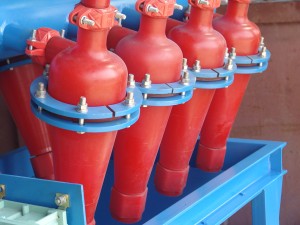 Desanding the oil product is also important to make the oil clean. And thus desander is a very important part of it, and there are a lot sand control companies to do this.
Sand Management Companies
We are an ever expanding network of upstream oil and gas related companies that have come together to tackle sand management related issues.
Sand production is unpredictable, rarely consistent and its management solution never universal. Sand management is therefore not just a separation problem …
Roxar's powerful field monitoring system, Fieldwatch and a specialist sand management module delivering superior data management and reporting features. …
Sand Monitoring Services Ltd pioneers of sand and corrosion detection technology for Well Testing, Fracture Stimulation, UBD, Workover scale milling & sand ..
2 Responses to "Sand Management"
1. videos online Says:
May 25th, 2011 at 2:44 am

Do you like free unique videos? Do you like latest music videos? You can find all you need @ http://VideoClip-Online.com

2. Anonymous Says:
September 13th, 2012 at 3:21 pm

Hi, I'm Project Manager for xxx and I'm developing a Sand Management and Control Workshop with the most important companies of the industry, reason why I would like to have you involved. Is there any way to send you more info or speak to you?
Leave a Reply