GN Solids Control is a professional manufacturer of decanter centrifuges. It has been committed to the design and development of decanter centrifuges for industrial separation for many years. After more than ten years of continuous development and innovation, GN Solids Control has sold its products to the world. Many countries and regions, and has been able to design and manufacture various types of centrifuges with drum diameters ranging from 200mm (9 inches) to 760mm (30 inches). Recently, our company has successfully produced a batch of portable micro decanter centrifuges for users for mining core drilling, and sent them to the customer's site, and won the customer's affirmation.
GN 220 series decanter centrifuges are small drum centrifuges with a drum size of 220mm (9 inches) and compact design. They are widely used for solid-liquid separation under conditions that require small throughput or limited space. This series of centrifuges is also a good choice for the experimental test of decanter centrifuges. According to different working conditions of customers, our company can also provide customers with three different control configuration options: constant speed control, frequency conversion control and full hydraulic control.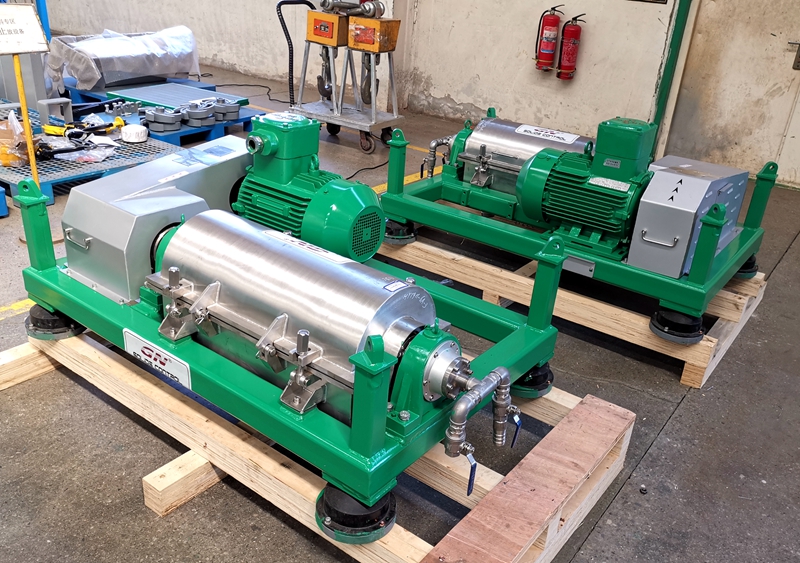 The drum material of GN220 series decanter centrifuge is made of two-way stainless steel SS2205, which is poured by centrifuge. In addition, the slag discharge port of the centrifuge and the slurry discharge port of the pusher are all protected by tungsten carbide carbide inlays, which have high durability and longer service life; the centrifuge pusher is protected by a replaceable wear-resistant alloy sheet, which can effectively extend the service life and easy maintenance. And GN Solids Control has a professional electrical department, which focuses on supporting professional PLC system and electronic control system for centrifuges, which greatly improves the practicability and operability of centrifuges.
In addition, GN Solids Control also provides equipment such as shale shaker / cutting dryer / screw conveyor, if you have related needs or questions, you can feel free to contact us.
Leave a Reply