GN Solids Control is a professional manufacturer of solids control and waste disposal equipment. GN Solids Control has extensive experience in the design, development and manufacture of solids control equipment, including but not limited to shale shaker, decanters, desanders, desilters, mud cleaners, agitators, cuttings dryers, centrifugal pumps , screw conveyors and mud tanks, etc.
Last week, GN Solids Control delivered a batch of mud mixers for an offshore drilling rig. This batch of mixers used a Helical Bevel Gearbox with a coupling connection. This makes the agitator small in size, light in weight, large in transmission torque and stable in starting. At the same time, it has the characteristics of low energy consumption, superior performance and low noise.
Mud mixers manufactured by GN Solids Control are available in single, double or multi-impeller versions for customers to choose from. The shaft length of the mud mixer can be adjusted and customized according to the actual tank depth on the customer's site. Its main function is to prevent the sedimentation of drilling mud, and it plays a very important role in mud mixing, preparation and storage. GN Solids Control can also support the corresponding electronic control system for the mixer, and the explosion-proof standard can meet IEC Ex, ATEX, CNEX, etc.
In order to meet the use on offshore platforms, GN Solids Control uses international brand paint, primer, middle paint and topcoat to protect against rust due to long-term exposure to seawater.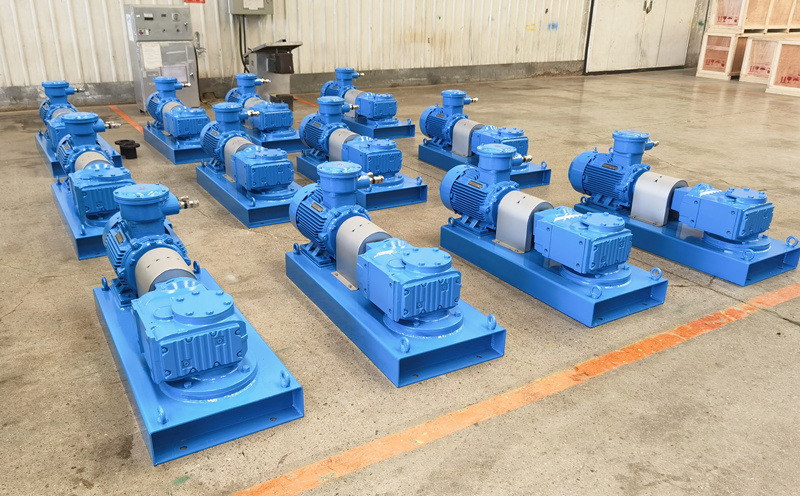 In addition to mud mixers, GN Solids Control also provides other types of solids control equipment for offshore drilling platforms, such as shakers, mud cleaners, centrifugal pumps, centrifuges and more.
With the development and growth of the company, our personnel are constantly increasing, and the production and testing equipment is constantly improving to meet the needs of customers.
If you have any needs for solid control equipment, you are welcome to contact us.
Leave a Reply