In the oil industry, soil pollution is mainly derived from three parts of the landing crude oil and oil -containing sludge, drilling waste mud, and waste residue generated by oil -containing sludge in oil and gas production and processing. A large amount of pollution soil is generated. The GN Solids Control Environmental R & D team adopts the treatment of soil thermal leaching+ centrifugal separation for different types of oil -containing soil. It has the characteristics of large processing volume and significant effects. While ensuring the treatment of the standard Treatment has greatly reduced the total amount of oil -containing and reduced the cost of completely harmless treatment.
Last week, GN Solids Control provided a set of oil -free soil -free scrubbing equipment for Middle East customers. The main configuration is as follows:
Mine shale shaker module
Because the materials that need to be processed may contain large sundries such as large rocks and plastic breaking plastic, first use the crown energy mining shale shaker for rough sieve, eliminating these foreign objects that may affect the crushing effect or cause the crusher failure.
 Soil leaching module
The materials after the mining shaker were transmitted to the crusher through the spiral conveyor, and the feed port or the outlet is equipped with a strong magnet in the spiral conveyor to remove the iron impurities and protect the crusher. The crusher crushes and screens the large particles in the oil -containing soil, so that the solid particles in the material are not greater than 70mm.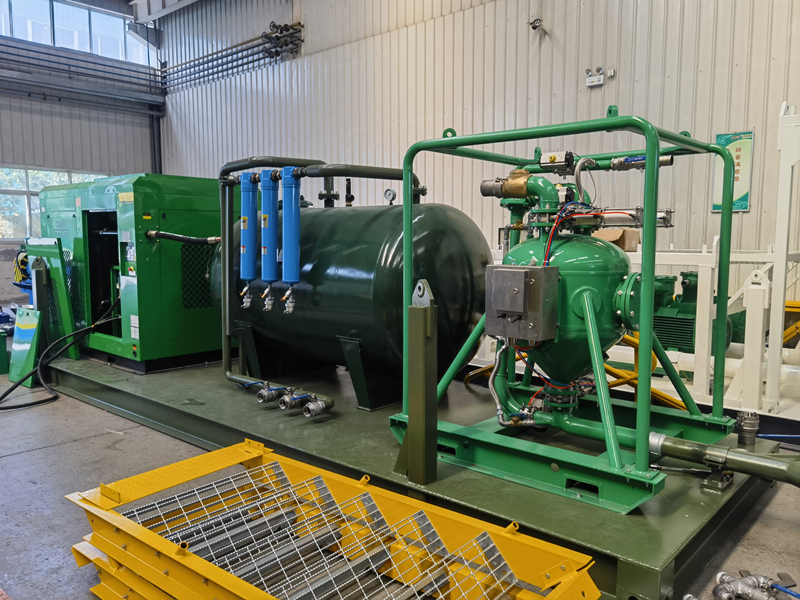 After the material is crushed, the material is provided to the premature jar through the vacuum pump.
The material of the vibration sieve is transmitted to the two -phase horizontal decanter centrifuge to separate the solid fluid through the screw pump. Separate, so as to obtain pure oil and water and store them in the oil compartment and waterfront, respectively.
Chemical medicine module
During the work of the entire system, in order to achieve a better separation effect, special chemical agents need to be added to premature tanks, vibration sieve tanks or centrifuge imports to improve the separation effect of the equipment.
If you are related to the technology or related equipment in soil -cleaning, please contact GN Solids Control.