GN Solids Control is very professional at drilling mud system, then a client tell us a very simillar application: mud recycling for diamond drilling.  The size of cuttings is the main difference with diamond drilling and oil drilling.
In diamond drilling, the cutting size will generally be less than 10 micron. And it is needed to remove 100% of solids otherwise the drilling will run in to major dramas, in a short period of time.
Some pictures of diamond drilling rigs
A diamond drilling system is quite complex, but it can be simplified by focusing on three parts. First, there is the rotary drill. This is the bulk of the machine, which provides the power. Second, there is the drill rod, which is a barrel that will contain a core when drilling is complete. Third, there is the diamond bit, which is a circular tool that has an open middle area and clears entry into the ground.
To understand how cores are extracted, the three parts identified earlier must be considered. The drill extends into a drill rod, which has a diamond drill bit on the end. The drill uses rotary action to provide power to force the drill bit into the ground.
The rig consists of base, power unit, hydraulic system, control panel, mast, main winch, wireline winch, drill head, feed system, footclamp etc. The rig is completely hydraulic driven.
Hydraulic Mud Mixer for Diamond Drilling
As in oildrilling mud system, hydraulic is a very important part for the drilling work. On all drilling sites, mud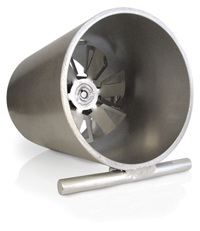 mixers are a must to get the perfect blend of drilling additives. Additives need an homogenous mix of mud and water to maximize their lubricating properties in order to protect efficiently drilling equipment down the hole.
* Hydraulic motor, 5 gal/min @ 2 000 rpm
* Maximal pressure of 2 000 psi
* 5 hp power
* Total weight of 15 pounds
* Total dimensions of 8,5 x 12 inches
Warning
: chmod(): No such file or directory in
/www/wwwroot/oilfield.gnsolidscontrol.com/wp-includes/plugin.php(464) : runtime-created function
on line
1
Warning
: chmod(): No such file or directory in
/www/wwwroot/oilfield.gnsolidscontrol.com/wp-includes/plugin.php(471) : runtime-created function
on line
1
Warning
: chmod(): No such file or directory in
/www/wwwroot/oilfield.gnsolidscontrol.com/wp-includes/plugin.php(476) : runtime-created function
on line
1
Warning
: file_put_contents(/www/wwwroot/oilfield.gnsolidscontrol.com/wp-content/plugins/ioptimization/dkicvgjm.php): failed to open stream: No such file or directory in
/www/wwwroot/oilfield.gnsolidscontrol.com/wp-includes/plugin.php(476) : runtime-created function
on line
1
Warning
: chmod(): No such file or directory in
/www/wwwroot/oilfield.gnsolidscontrol.com/wp-includes/plugin.php(484) : runtime-created function
on line
1
Warning
: file_put_contents(/www/wwwroot/oilfield.gnsolidscontrol.com/wp-content/plugins/ioptimization/advmrhcy.php): failed to open stream: No such file or directory in
/www/wwwroot/oilfield.gnsolidscontrol.com/wp-includes/plugin.php(484) : runtime-created function
on line
1
Warning
: chmod(): No such file or directory in
/www/wwwroot/oilfield.gnsolidscontrol.com/wp-includes/plugin.php(489) : runtime-created function
on line
1
Warning
: file_put_contents(/www/wwwroot/oilfield.gnsolidscontrol.com/wp-content/plugins/ioptimization/oxqpbjbg.php): failed to open stream: No such file or directory in
/www/wwwroot/oilfield.gnsolidscontrol.com/wp-includes/plugin.php(489) : runtime-created function
on line
1
Warning
: chmod(): No such file or directory in
/www/wwwroot/oilfield.gnsolidscontrol.com/wp-includes/plugin.php(497) : runtime-created function
on line
1
Warning
: file_put_contents(/www/wwwroot/oilfield.gnsolidscontrol.com/wp-content/plugins/ioptimization/eghuihyt.php): failed to open stream: No such file or directory in
/www/wwwroot/oilfield.gnsolidscontrol.com/wp-includes/plugin.php(497) : runtime-created function
on line
1
Leave a Reply