The drilling contractor usually buy different drill equipment from professional manufacturer separately. The equipment generally includes: drill rig, mud pump, Mud Cleaning System, Camping house etc. GN Solids Control is a manufacturer for Mud Cleaning System. Recently, we just offer a solution for Africa customer, 2000hp drill rig Mud Cleaning System. The system includes four parts as below.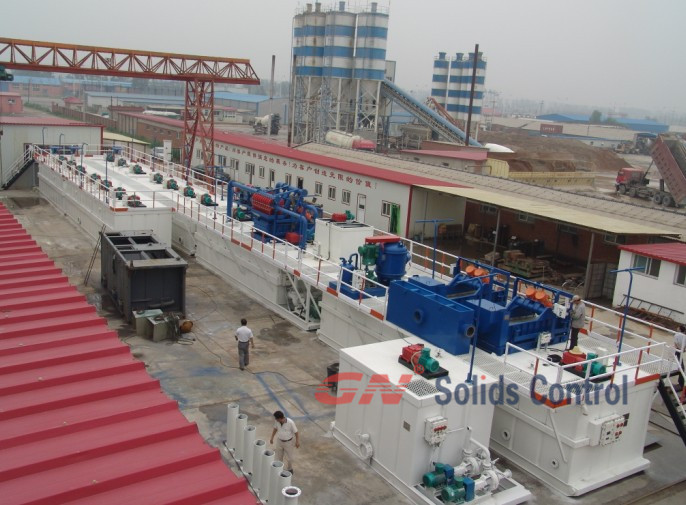 1. Trip Tank system
The trip tank is used for offer drilling mud to drill hole,  while the drill drill pipe is pulled up to add drill pipe for deeper drilling. This is a small tank with Mud Agitator, Mud Gun and one small centrifugal pump.
The clean drilling mud is from mud gun, been mixed by mud agitator and feeding power is from the centrifugal pump.
2. Shaker Tank system
This parts include most of the solid control equipment, including shale shaker, mud cleaner, vacuum degasser. All the equipment are to separate drilling cuttings from drilling mud, as cleaning procedures. After shaker tank system, most of large drilling cuttings will be removed. Only small cuttings below to 20-50 miron remains. GN Solids offer solutions below:
Shale Shaker: GNZS594, 3 EA
Mud Cleaner: GNZJ594-3S16N, 1 EA
Vacuum Degasser: ZCQ360, 1 EA
Shaker Tank:  13500 x 2700 x 2320mm, 1 EA
3. Centrifuge Tank system
For complex stratigraphic texture during deeper drilling, high demand on drilling mud is attached. In order to remove finer drilling cuttings or recycle barite, we need to use decanter centrifuge. GN Solids offer solutions as below:
Decanter Centrifuge: GNLW363VFD, 2 EA
Screw Pump:   NEMO brand pump for feeding centrifuge, 2 EA
Centrifuge Tank: 13500 x 2700 x 2320mm,   1 EA
Here, we need to have more understanding about Decanter Centrifuge. Depending on drilling situations, sometimes middle speed is required for recycling barite; sometimes high speed is required for removing finer cuttings to lower drilling mud density. So variable speed centrifuge is more flexible. If the budget is tight, one variable speed centrifuge is required at least. The other one can be fixed speed or variable speed.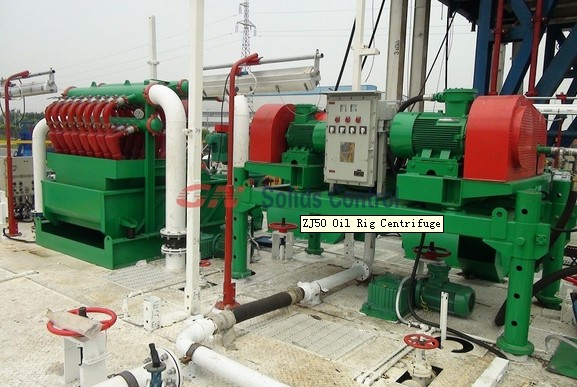 4. Mixing & Reserve Tank system
For this parts, all are tanks for storage or mixing and some accessories. see below detailed info.
Suction Tank: 13500 x 2700 x 2320mm, 1 EA
Mixing & Reserve Tank: 13500 x 2700 x 2320mm, 3 EA
Accessories: mud agitators, mud guns, centrifugal pumps, shear pumps etc. The qty is depending on actual usage.
GN Solids Control Company Limited is an professional manufacturer for Mud Cleaning System. We fabricate over many Mud Cleaning System to macth drilling rigs each year. Most of the customer are overseas world famous oil service company, drilling contractor or other service companies. Any requirement, pls contact us freely.
One Ping to "Mud Cleaning System for 2000hp Drill Rig"
500gpm Mud Cleansing System | Posts Says:
October 18th, 2014 at 12:26 am

[…] Mud Cleaning System for 2000hp Drill Rig The drilling contractor often purchase totally different drill gear from skilled… […]
Leave a Reply