GN Solids Control can manufacture many kinds of shaker screen for replacement. They have control the core technology of the production. The screen model includes the replacement shaker screens for  Derrick 500/2000 PMD/PWP screen, Swaco Mongoose PT screen and also NOV Brandt king cobra shaker screen. These models are mostly popular around the world.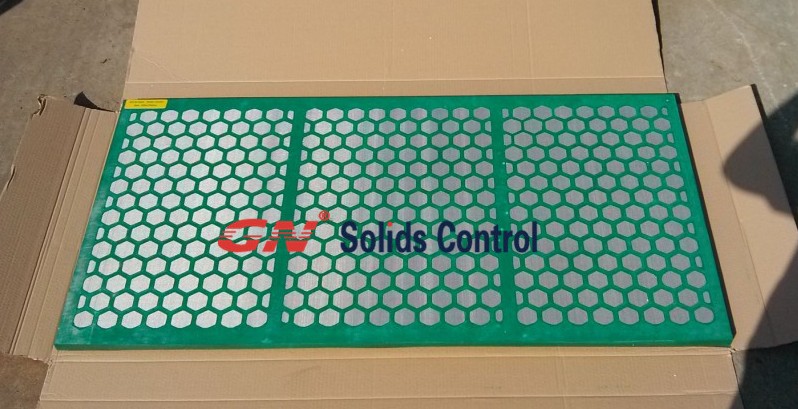 1. Brandt King cobra shale shaker and mud cleaner
Brandt King Cobra shaker is popular with many clients, especially for Iran market. It is main model shaker of NOV Brandt. There is also King Cobra mud cleaner. Or we call it as mud conditioner. The NOV King Cobra Mud Conditioner utilizes a combination of hydrocyclones and a King Cobra shale shaker to separate solids from liquid.
King Cobra series shakers including King Cobra, VENOM, King Cobra Plus shaker, King Cobra HYBRID shaker, and Cascade shaker model. All shaker screens of King Cobra are interchangeable among all kinds of shale shakers and conditioners.
2. The technical specification of King cobra screen
The dimension is 635×1250mm. The height is 25mm. The King Cobra shaker screen is pre-tensioned type. We clamp it by wedge block on shaker decks. In general, the King Cobra screen is pre-tensioned screen. Commonly, King Cobra screen are steel frame type.And we can repair the screen with the screen plugs.
The King Cobra screen can be made as flat type and pyramid type. Also, there is composite frame King Cobra screen. Actually, the King Cobra screen belongs to Cobra family series screen.
3. NOV Brandt company name principle
According to NOV internal designation, part numbers the King Cobra screen including BHX, RHD, VNM,etc. The detail screen type and models are VNM RHD, VNM XF, BHX RHD, BHX XF, etc.
But different company has it's own type to name it, no need to search screen with the same part number. You just need to confirm on the size, material, API number etc.
GN Solids shaker screen have been exported to many countries all over the world, including Kuwait, Iran, Iraq, Nigeria etc. Each month, the sales amount is about 200o pcs. GN solids shaker screen has caught good fame in the international market.
Leave a Reply