GN Solids Control is a professional solids control and waste disposal equipment manufacturer. After more than 10 years of continuous research and development and innovation, GN Solids Control has become a well-known brand in the domestic solids control equipment industry. GN Solids Control also supplies a variety of transfer pumps in complete sets, including feed pumps, submerged slurry pumps, centrifugal pumps and sludge vacuum transfer pumps.
The solid vacuum pump is a pneumatic pump with air as the power source, which can be used to transport mine tailings, drilling waste, industrial slurry, chemical powder, construction aggregate, oil sludge, kitchen waste and other materials. GN Sludge Vacuum Pumps are available in a variety of models including GNSP-40B, GNSP-20B, GNSP-10B and GNSP-05B. The model supplied this time is GNSP-05B, also known as Mini industrial sludge vacuum pump, which can be used for oil spill recovery. Its unique structural design enables it to operate in harsh environments with low maintenance rate, and can transport solid, liquid or solid-liquid mixtures and high specific gravity materials with good fluidity at high speed. Its working principle is that the high-efficiency Venturi device generates up to 25 inches of HG vacuum to suction materials under strong airflow, pure pneumatic equipment. Meet various explosion-proof requirements.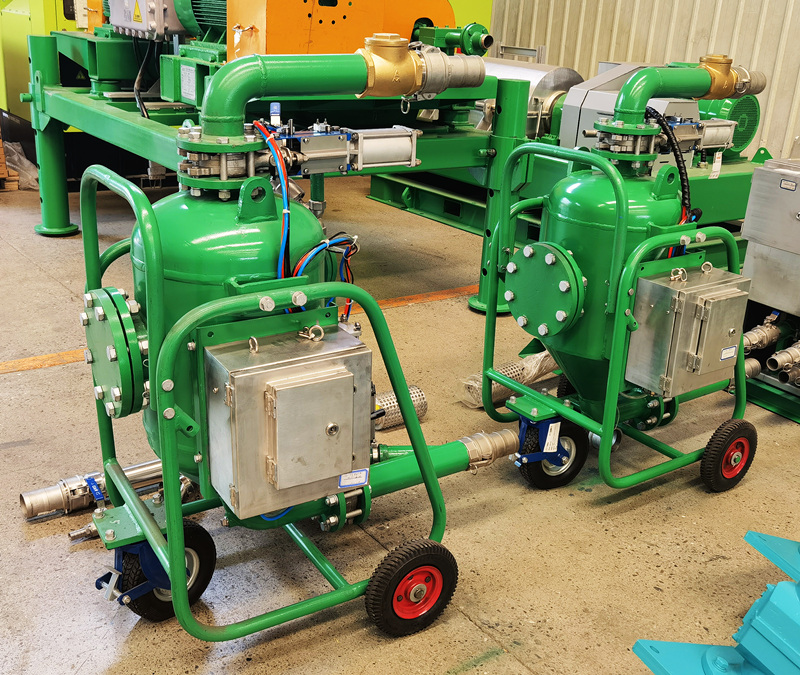 We know that oil spills are inevitable during sludge disposal. It is also difficult to clean and recycle, and it takes a long time. But with the help of the Mini Industrial Sludge Vacuum Pump, cleaning up and recovering oil spills is no longer a headache. It has the characteristics of being movable, equipped with a portable suction port, connected with a hose, and equipped with a variety of suction heads, which can quickly recover the spilled oil, clean up the site, and meet the needs of customers.
If you have any needs about GN vacuum pumps, please contact us.
Leave a Reply