For more than ten years, GN Solids Control has been manufacturing decanters for handling drilling mud. In recent years, GN Solids Control decanters have been successfully used in drilling mud processing sites in many countries and regions. GN Solids Control decanters have gained a good reputation in performance. It has been successfully applied in both land drilling rigs and offshore drilling rigs. It can not only meet the tropical environment in the Middle East, but also meet the use in high-latitude and low-temperature environments.
    GN Solids Control Decanter Centrifuges range from 9″ drums to 30″ drums. The two high-speed centrifuges sold this time are GN Solids Control's best-selling models in the oil drilling industry, 14-inch centrifuges: GNLW363.
1. High density solid phase separation centrifuge
Medium speed decanters are typically used for high density solids separation. The most commonly used high-density solid phase separation centrifuge is the GNLW452D series. For 18-inch centrifuges around 1800RPM, it is also commonly used in drilling mud barite recovery applications.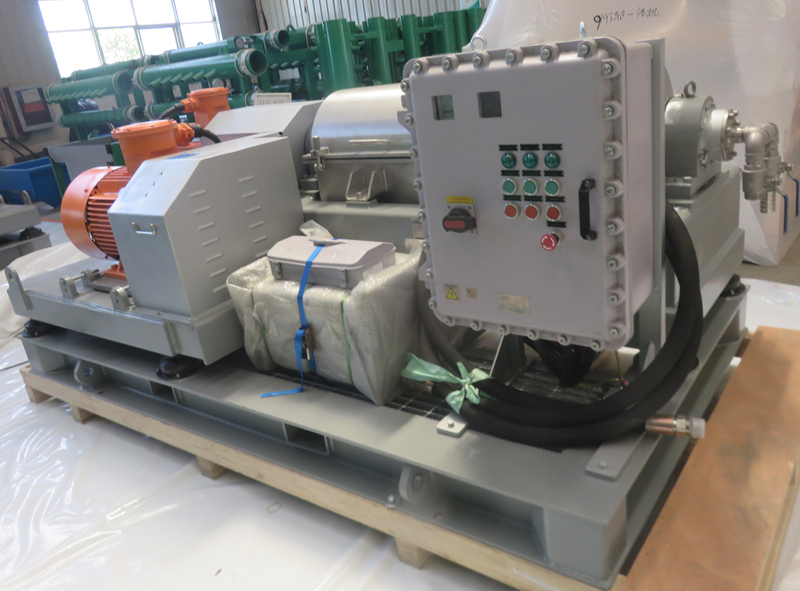 2. Low density solid separation centrifuge
In order to remove drilling mud China, the low density solid phase (LGS) which is harmful to drilling, GN Solids Control can provide high speed centrifuges at 3200RPM or above. In the rig solids control system for oil and gas drilling, a medium-speed centrifuge and a high-speed centrifuge are usually matched. Two frequency conversion centrifuges can also be used for more flexible speed adjustment to adapt to different drilling conditions.
3. Drilling waste treatment centrifuge
GN Solids Control can also provide complete drilling waste treatment systems, including decanter centrifuges and Vertical Cutting Dryer, Screw Conveyor, etc. Modular drilling waste treatment equipment or integrated skid-mounted systems can be provided according to customer needs. For drilling waste treatment applications, decanter centrifuges usually use variable frequency centrifuges to meet the application of different material conditions.
In addition to oil and gas drilling mud centrifuges, GN Solids Control also provides drilling fluid shale shakers, complete solids control systems, oily sludge treatment systems and other popular products.
Leave a Reply