GN Solids Control already ship 3 sets HDD drilling mud system to one client in Middle East in the past two years. The clients give repeat purchase order as they are satisfied with the GN compact mud cleaning system for HDD project. For overseas HDD market, very few clients need centrifuge because of the higher cost, as well as the technical operations. However, the client was faced with more critical situation in one HDD site and need one set middle speed centrifuge to remove the fine solids from the drilling mud, to ensure the recycle mud can be reused effectively.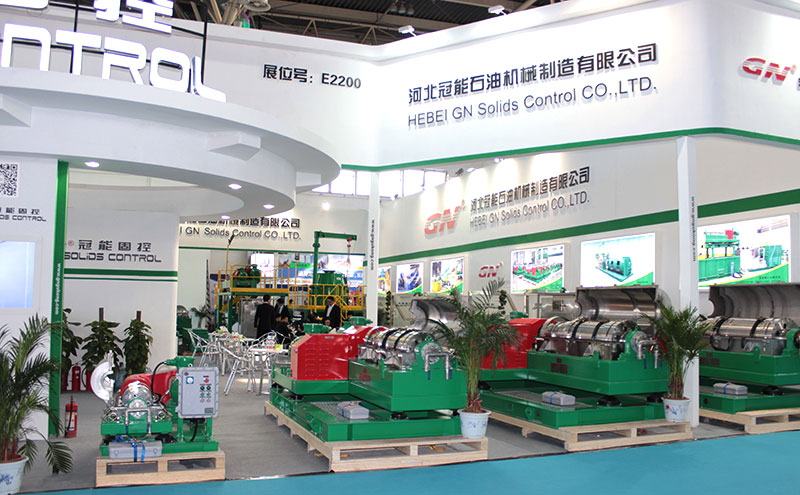 Without doubt, the client releases their middle speed centrifuge purchase order to GN Solids Control, based on the many years cooperation. The details items in the order including below parts:
Part 1: middle speed decanter centrifuge, GNLW452C-VFD.
The centrifuge max. operation bowl speed can reach to 1800RPM. And the client prefer to variable speed control panel. So we match one ABB frequency convertor inside the control panel and make the centrifuge as single VFD centrifuge. ( bowl speed can be variable frequency drive).
This model centrifuge already working in market for many years. The stable working performance, less maintenance and lower price win good reputation from clients. Some oil drilling operator also need this model middle speed centrifuge to remove barite or for other application.
Part 2: Telescopic skid for centrifuge operation.
The telescopic skid height is adjusted from about 2meter to 3.3meter. The higher level is better for the solids discharge collection operation. And the clean mud discharged from centrifuge can flow back to active mud tank by gravity.
After compared the cost fabricated locally or buy from GN, most of clients will buy from GN for the package, lower cost and better match performance
Part 3: Screw pump for feeding the centrifuge
The screw pump already fixed on the telescopic skid. This is much convenience for end user operation. The client just needs to connect the pipes, fittings, connections and make every items in a close loop circle.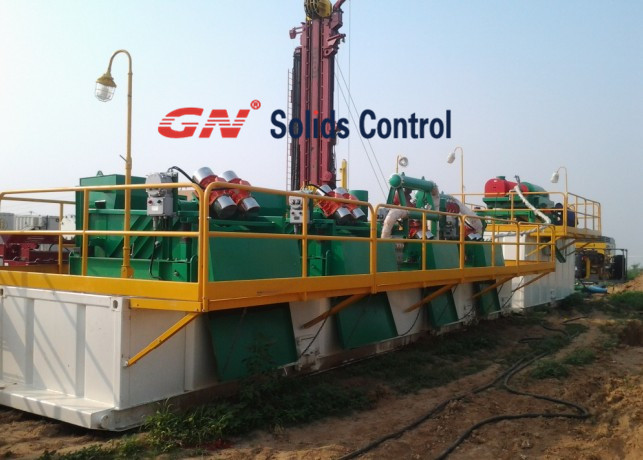 Leave a Reply