A same decanter centrifuge will work differently by different operators. Because the professional maintainence is very important to protect the centrifuge and gives the decanter centrifuge a longer operation life.Following is two reminding for handling GN decanter centrifuges.
1)Protect the Centrifuge Bearing before Moving.
GN latest designed decanter centrifuge is fixed with tighten steel bracket belt to support the bowl assemly.Before moving the centrifuge, it is very important to fix the bracket under the bowl assemly by screws and make sure it is tighten enough,if the bracket can not support the bowl assembly tightly,operators can put some rubber on the steel bracket to make the bracket more tightly under the  bowl assembly. And then tighten belt to prevent the rotation of the bowl during shipping from jobsite to jobsite.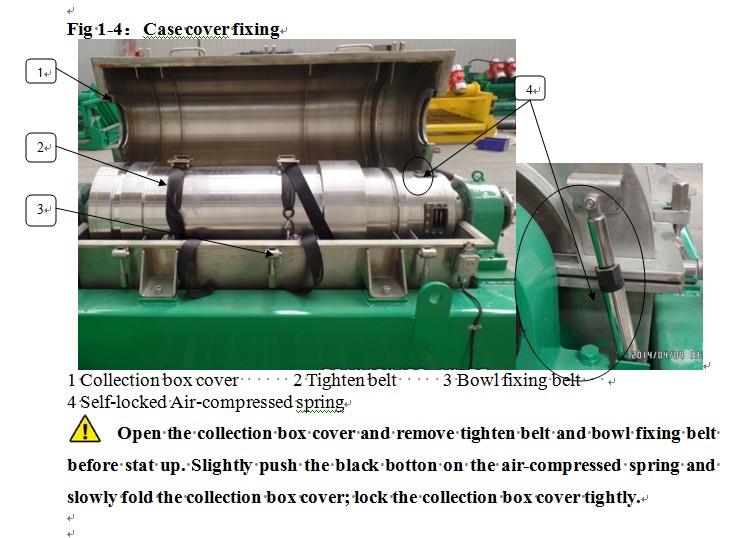 2) To start the centrifuge,operators should disassemble the supporting bracket for the bowl, and remove the tighten belt,and rotate the bowl assembly by hand before start to make sure the bowl rotation is free.
3)Lubrication should be done regularly for the centrifuge as following.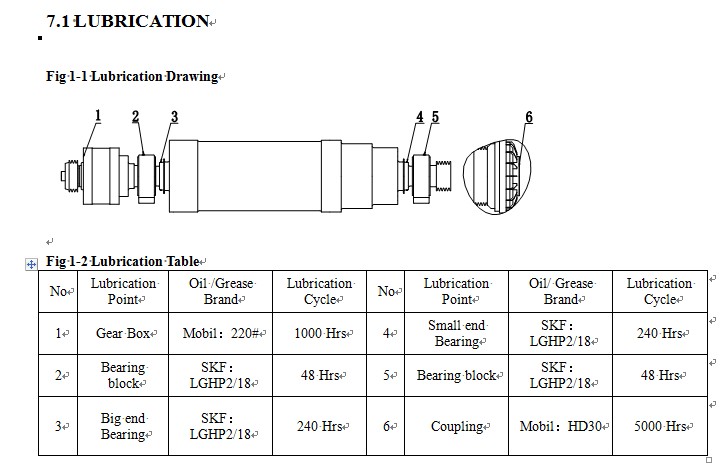 If customers have any other questions for your decanter centrifuge,please feel free to contact GN representatives.We will do our best to support you and give you solutions.
Leave a Reply