Recently, orders for GNZJ703F series mud cleaners and vacuum degassers for drilling fluid processing produced by GN Solids Control have been increasing. Among them, orders for cleaners and vacuum degassers from Middle Eastern customers have been assembled and tested, and packaging is waiting to be completed. Then sent to the customer site.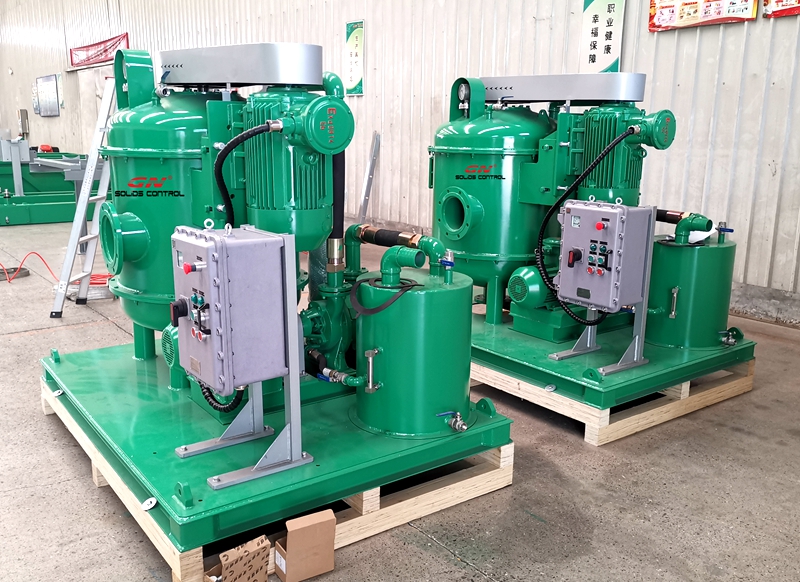 The mud cleaner is also called a sand removal and mud removal integrated machine, as important parts of solids control system,which integrates a shaker, a sand removal cyclone and a mud removal cyclone into one, which meets the mud treatment process while achieving an integrated and lightweight market demand. Cleaners and vacuum degassers are one of the important oil drilling mud solid control equipments. The upper end equipment is the first-stage vibration screening vibrating screen of the drilling mud solid control process, and the lower end equipment can use a decanter centrifuge to remove the mud. The mud is further refined. The following are the product features of the GNZJ703F series mud cleaner: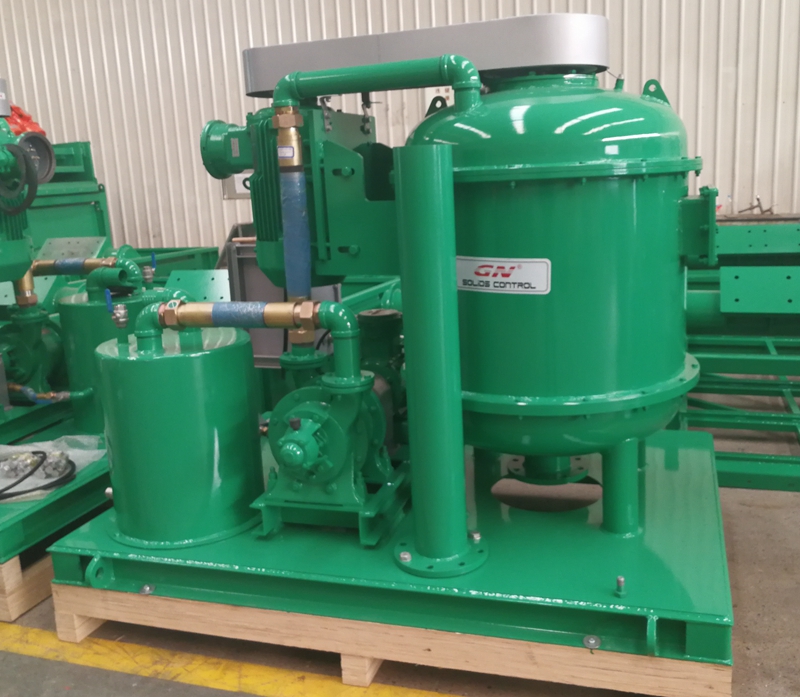 1.Three-in-one sand removal, mud removal and vibrating screen, compact structure design;
2. Polyurethane cyclone to extend the service life;
3. The bottom frame of the screen box is made of stainless steel, which greatly improves the corrosion resistance and service life;
4. Detachable cyclone bracket, which is convenient for customers to transform into shaker, sand remover or mud remover;
5.Mechanical screen box synchronous lifting device can adjust the screen box angle under non-stop working conditions, so as to effectively control the solid phase water content;
6. Patented design of screen box sealing, good sealing effect, long service life, and easy to replace;
7. The overall heat treatment of the screen box can meet the long-term work under high vibration intensity;
8, pre-tensioned composite frame screen, equipped with quick-release ratchet tool, easy to replace and long service life;
9. Use international brand vibration motor, American Martin motor or Italian OLI motor
If you have related requirements, please feel free to contact GN Solids Control.
Leave a Reply