Recently, the GN Solids Control R & D team has successfully upgraded the original mud recovery system-upgraded shield mud separation system for several months in response to the market demand for shields, pipe jacking and piling, and first received orders for the domestic market. The system has been successfully introduced to the international market and will be issued to foreign customers in the near future. Orders for this batch of shield mud separation systems have come from several engineering construction units in Saudi Arabia, Singapore, Myanmar and India. In addition to bored pile engineering, this system with a small footprint, low cost, and significant processing effect can also be widely used in tunnel shield and pipe jacking projects and non-excavation directional crossing projects.
This set of mud separation system is mainly composed of three solid-liquid separation equipments such as vibrating screen, sand removing cyclone and mud removing cyclone. Its working principle is as follows: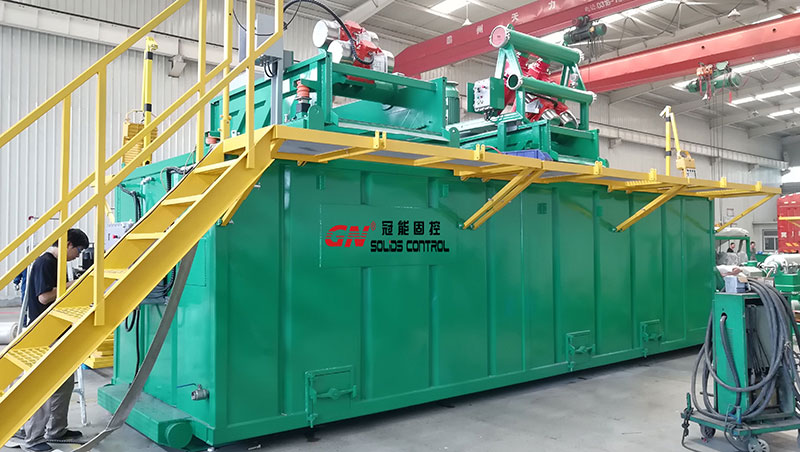 1. A slurry supply pump pumps engineering slurry from a mud pit to a Shale shaker for preliminary solid phase separation to remove large particles of sand and gravel. It should be noted that the slurry supply pump can be purchased separately by the customer or selected by our company for the customer. Match.
2. After the slurry has undergone preliminary solid-liquid separation through a shale shaker, the slurry supply pump in the system is pressurized to supply the sand removal cyclone. After the high-speed cyclone separation, the grit component with a particle diameter greater than 40 microns is removed, the fine sediment is separated into the transfer tank, and then fed to the desilting cyclone by a slurry pump. The desilter cyclone will be more than 20 microns The particles are separated, and the slurry below 20 microns is returned to the storage tank, and re-proportioned and pumped to the construction machinery for recycling.
3. This system can also be equipped with a high-speed centrifugal dewatering centrifuge, which can separate 5-20 micron fine particles in the mud to ensure the performance of the mud.
The upgraded GN Solids Control shield mud separation system can be divided into three types according to different processing capacity: GNTBM-240M, GNTBM-360M and GNTBM-500M. The corresponding processing capacity is 240 m3 / h, 360 m3 / h, and 500 m3 / h. hour.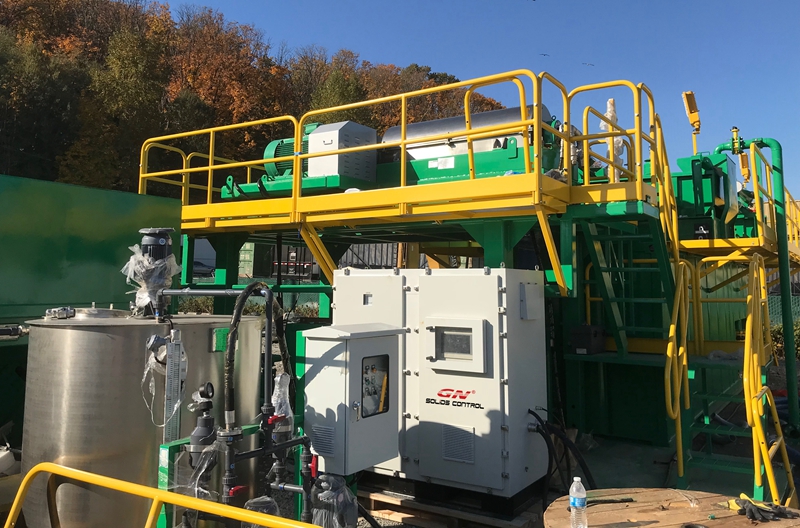 Considering the transportation costs of foreign customers and customers in remote areas in China, the above piling mud purification system does not have a standard storage mud tank. Customers can configure the corresponding mud tank according to their actual needs. These mud tanks can be customized by the customer or can be matched by our company. After the system is equipped with a mud tank, it can even be equipped with a skid-mounted mud jet mixing device to form a complete mud recovery system.
If you have related requirements, please feel free to contact GN Solids Control.
Leave a Reply