Recently, GN Solids Control has designed and manufactured a set of 90 cubic meters of jet mixing system for a domestic shield engineering customer. The assembly and commissioning have been completed, and then it will be sent to the construction site of the Guangdong subway shield project. As domestic environmental protection requirements are getting higher and higher, most customers pay more attention to the quality and effectiveness of products. The mud processing equipment of GN Solids Control brand has attracted much attention and word of mouth in domestic and foreign markets. Including shield construction and mud treatment companies such as China Railway Tunnel, 2 China Railway Tunnels, China Railway 18th Bureau and China Railway Environmental Engineering Company R & D and manufacturing capabilities and rich industry experience have won the full trust of customers, and ultimately the customer ordered this set of shield mud mixing system.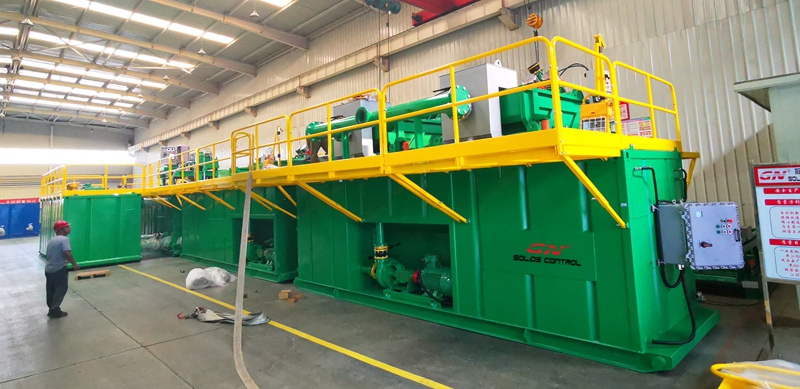 This set of mixing system is our company's custom-designed and manufactured according to user needs, which is suitable for shield construction mud mixing system. The system is mainly composed of 2 GNJBQ075DD agitators, 1 GNSB6X5C-12J mixing centrifugal pump, 1 GNSLS45A jet mud mixer, 1 GNSB5X4C-12J discharge pump and 1 GNQSB200-400A clean water pump. Its main working principle is to use a clean water pump to provide clean water to the mixing tank, and to use the mixing pump to provide sufficient power to draw mud or clean water from the 1 # and 2 # round tanks to the jet funnel. The funnel can be used to increase or configure the mud and discharge it 1 #, 2 # round tank, the mud that meets the requirements of the construction process is transported to the place where it is needed through the external discharge port at the bottom of the 1 #, 2 # tank through the external discharge pump. After the system is connected to the power supply, it can realize fully automated pulping and pulping, reduce production costs, and the overall skid-mounted design is convenient for transportation.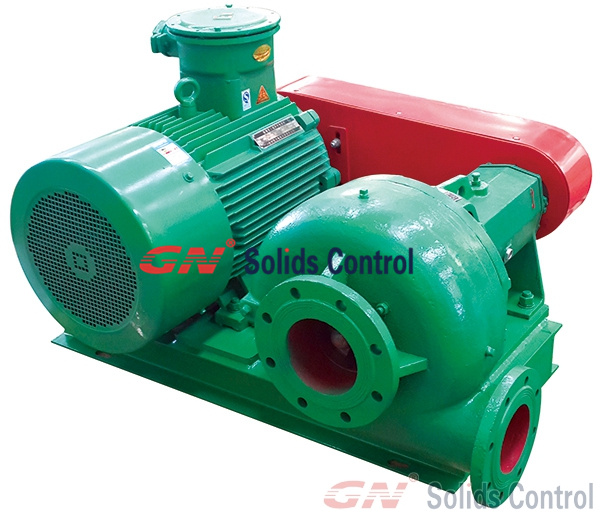 GN Solids Control can also design and manufacture mud recovery systems according to customer requirements and make constructive suggestions.
If you are interested about this news, welcome contact GN Solids Control to get more detail
Leave a Reply