Recently, a set of sludge dewatering equipment produced by GN SOLIDS CONTROL has been put into operation in a customer factory in the Middle East. The equipment is operating in good condition and the customer is very satisfied. The system consists of a two-phase decanter centrifuge and a dosing device independently produced by GN SOLIDS CONTROL. The dosing device is used to mature the reaction agent and flocculate the material in order to enhance the separation effect of the centrifuge on the solid phase.
GN SOLIDS CONTROL is a professional solids control equipment manufacturing company. Its products are exported to many countries around the world. The decanter centrifuge is one of our core products. The centrifuge is independently developed and manufactured by GN. The centrifuge is coordinated with other equipment. , Such as Vertical Cutting Dryers/Shale Shaker/Screw Feeding Pump, have been applied in petroleum, chemical, food, sewage treatment and other fields, and have obtained quite good feedback. GN Decanter Centrifuge, classified according to the treatment effect, has three models. For clarification, drying and clarification and drying, GN can select suitable centrifuges for customers according to the different processing requirements of customers.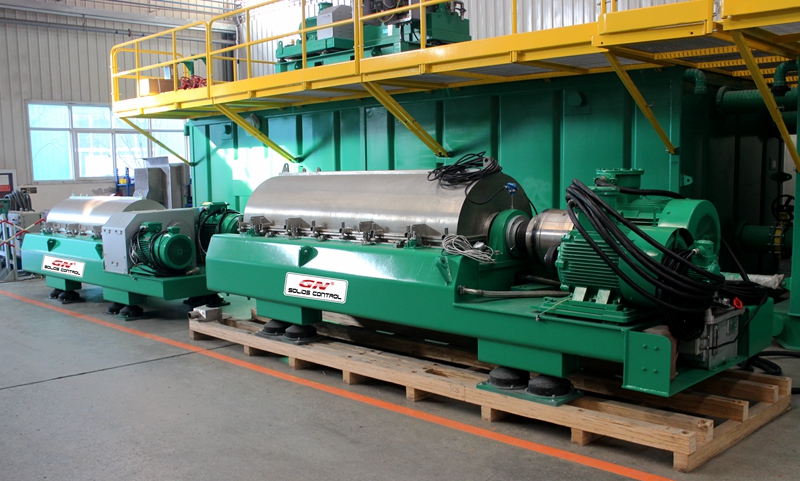 At the same time, no matter how good the mechanical equipment is, the professional maintenance of the equipment is inseparable from the customer. When the centrifuge is in use, there are some places that we need to pay attention to. Phase appears. Check whether the lubricating oil of the bearing or hydraulic oil station needs to be in good condition. After the centrifuge is used up, if it needs to be shut down for a long time, it is necessary to pump clean water and run the centrifuge before shutting down to remove the dirt in the centrifuge drum to avoid the drying and solidification of mud in the centrifuge drum to jam the equipment. Therefore, only in daily use, strictly follow the operating instructions to operate and maintain the centrifuge. In order to make it run more smoothly.
Please contact us in time if you need it.
Leave a Reply