GN Solids Control is the leading private solids control manufacturer from China. We accumulate lots of production experience and rich client's resources in the past years. That is why we can have market growth even under low market demanding circumstances. With oil lower price ongoing, many drilling rig company close down, many small solids control company show depression; but our company, GN Solids Control always present a flourishing production life, because we always have big orders / small orders each month.
1) GN 32 sets centrifuge order for Africa
At the beginning of this year, January, we got big order from Africa. The client buy 32 sets centrifuge to support 16 drilling rigs solids control centrifuge application. Our company deliver all the centrifuge within 2-3 months. This order help GN take a big step to expand production capacity in short time. Now per feedback, the centrifuge is working very fine at rigsite.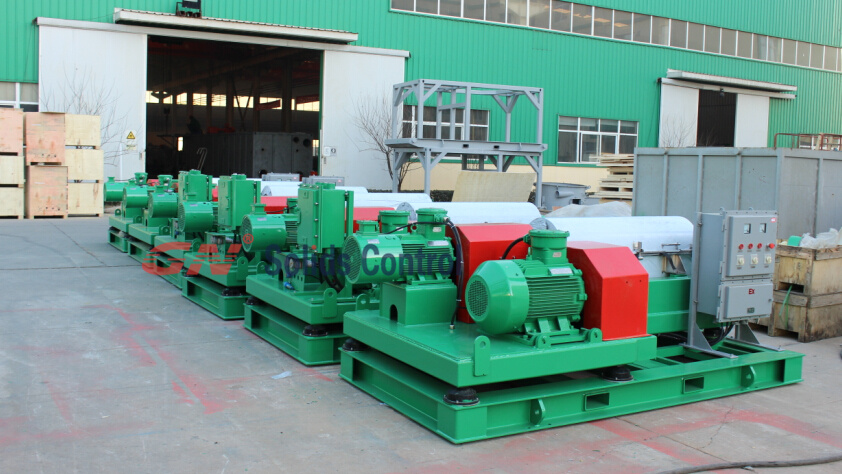 2) GN 5 sets vertical cuttings dryer for overseas project, bought by Greatwall Drilling Company (GWDC)
GWDC have lots of contracts in overseas. Their business cover all the service field related to oil drilling.
In March, GWDC test our vertical cuttings dryer in one domestic rigsite and after that, they buy another 5 sets for overseas market.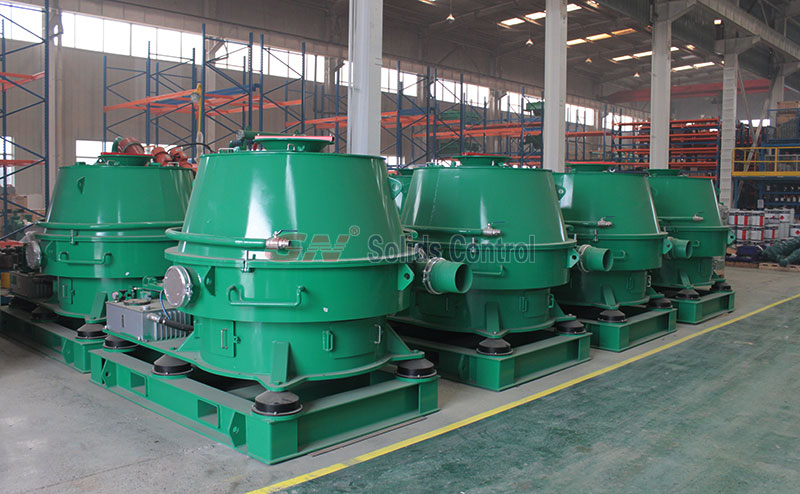 3) GN 3 sets of chemical enhancement system with centrifuge for COSL
COSL is China largest offshore drilling contractor. They bought one set of chemical enhancement system with centrifuge last year to deal with the oily sludge. After they test the working performance after one year, COSL buy another 2 sets in middle of this year.
The chemical enhancement system with centrifuge mainly including: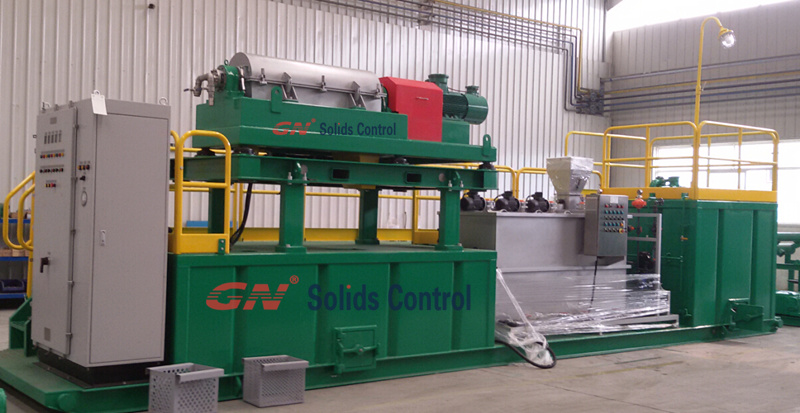 a- flocculent unit, the client add chemicals in from the hopper in this part and adjust the oily sludge chemical property.
b- after that, the oily sludge will be pumped into centrifuge for further treatment.
For details, pls read more from:
If you need some support from GN Solids Control, pls contact us freely.
Leave a Reply