The 2022 U.S. OTC Petroleum Equipment Exhibition has come to a close recently, and GN Solids Control US branch has also ended the exhibition perfectly, and conducted effective business cooperation and technical exchanges with global oil industry practitioners. At this exhibition, GN Solids Control exhibited three types of equipment related to the petroleum industry.
1. Negative pressure shale shaker
GN Solids Control negative pressure shale shaker is a vacuum negative pressure shaker independently developed and produced by the company combining the advantages of similar products at home and abroad, and has applied for domestic and foreign patents. It is mainly used in oil drilling sites to recover more drilling fluid and reduce the discharge of drilling rock. The liquid content of the chips. GN Solids Control can not only provide customers with brand new negative pressure shale shaker, but also upgrade and transform the existing shaker of some customers, and provide vacuum negative pressure devices for use with shaker, which are easy and quick to install.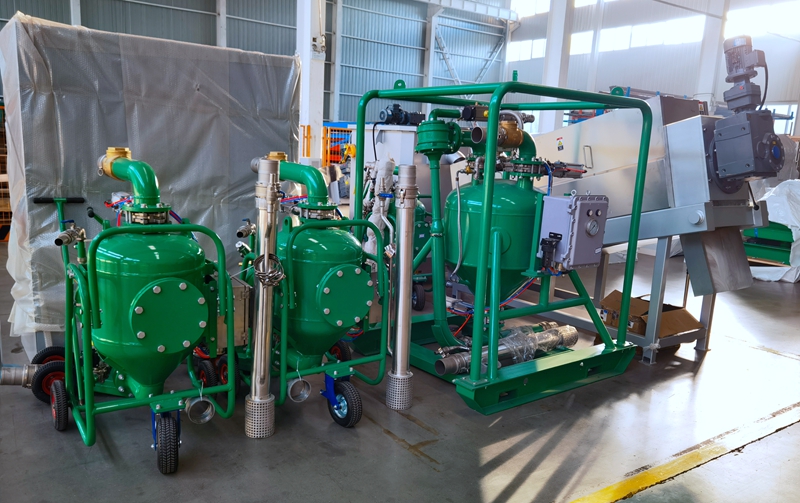 2. Solid vacuum pump
Vacuum pump is also called sludge vacuum pump or solid vacuum pump. As a professional conveying pump, GN Solids Control vacuum pump can convey materials with more than 80% solid phase and high specific gravity materials at high speed. Create a vacuum for suction. The pure pneumatic working principle and unique structural design of GN vacuum pump, there are no rotating parts in the cavity, ensure that it can run stably under harsh working conditions and meet the explosion-proof requirements under some special working conditions.
The shaker screen produced by GN Solids Control conforms to the American API management standard. GN Solids Control not only produces high-quality original vibrating screen, but also produces alternative screens for other brands of shaker screens at home and abroad, and the full range of screens has passed the United States. API RP13C certification standard, can provide customers with more accurate separation effect and greater dialysis rate of shaker screen.
Leave a Reply