GN Solids Control is professional leading manufacturer for different type centrifuge for different area applications, the centrifuge type including fixed speed centrifuge & variable speed centrifuge, high speed centrifuge and lower speed centrifuge, electrical motor drive centrifuge and fully hydraulic centrifuge, 2 phase centrifuge and 3 phase centrifuge, horizontal screw centrifuge and vertical scraper centrifuge or disc centrifuge etc. The application area including:
Oil gas drilling mud treatment centrifuge (similar to HDD drilling mud centrifuge)
Public works sewage sludge treatment
Industry and mineral oil separation and clean
Fool oil and fat extraction and separation
Food and drinks, like fruit juice, vegetable juice, beer production and grape wine production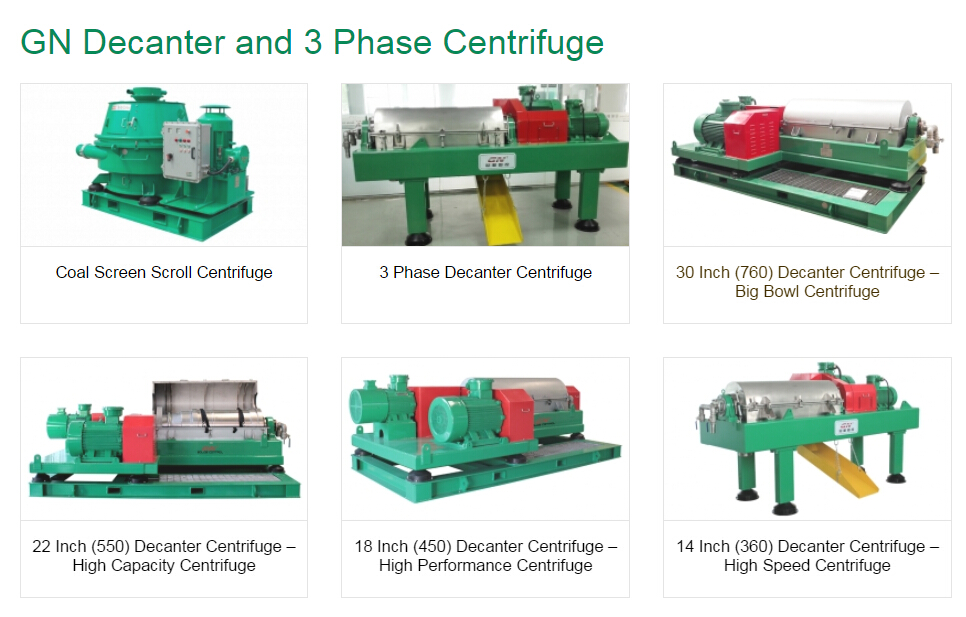 In public sewage sludge treatment, GN centrifuge can provide below functions.
1) Sludge concentration
Sludge concentration refers to the residual sludge generated in the organic phase before being pumped into the digestive tower, the dry matter content from g/ltr. 5-10 concentration to 5 to 8%. In this process, the sludge volume will be reduced by 95% – 90.
The horizontal screw centrifuge is used for dewatering of sludge. The most critical point of the sludge transportation, recycling, landfill or burning after dewatering is the most important point to be as dry as possible. Other key factors and save energy, polymer and water consumption, and reduce the demand for spare parts.
2) New use of starch polymers for sludge thickening
Horizontal screw centrifuge consist of all the advantages of different type centrifuges, can ensure the best concentration effect even if the starch polymer is added in the sludge. Through the centrifugal force, the rest sludge will be concentrated to a set of sludge, controllable concentration. Starch polymers are needed to ensure that the separation degree is greater than 95% when the concentration of the solution is concentrated. In this process, only use a very small amount of polymer, while the minimum energy consumption to achieve high.
3) Environmental Protection Dredging Engineering
Compared with other mechanical dewatering equipment, Decanter centrifuge can give continuous operation, the dehydrated mud cake containing a high rate of solid; the recovery rate can reach more than 95%. The system has the advantages of small occupation area, and can achieve the full closed operation, operation environment is clean and hygienic, especially suitable to do in the densely populated area of town river sludge dewatering operation, can effectively reduce sludge transportation and landfill space.

Leave a Reply