As China & USA leading supplier for solids control equipment and drilling waste management equipment, GN Solids Control just deliver large quantity of solids control equipment to Middle East, the clients have been in connection with GN Solids Control for over 5 years. Even the market is down, the client still buy some solids control equipment for the ongoing drilling operation. In this year, the clients bought some shale shakers, mud agitators, mud gun, centrifugal pumps etc.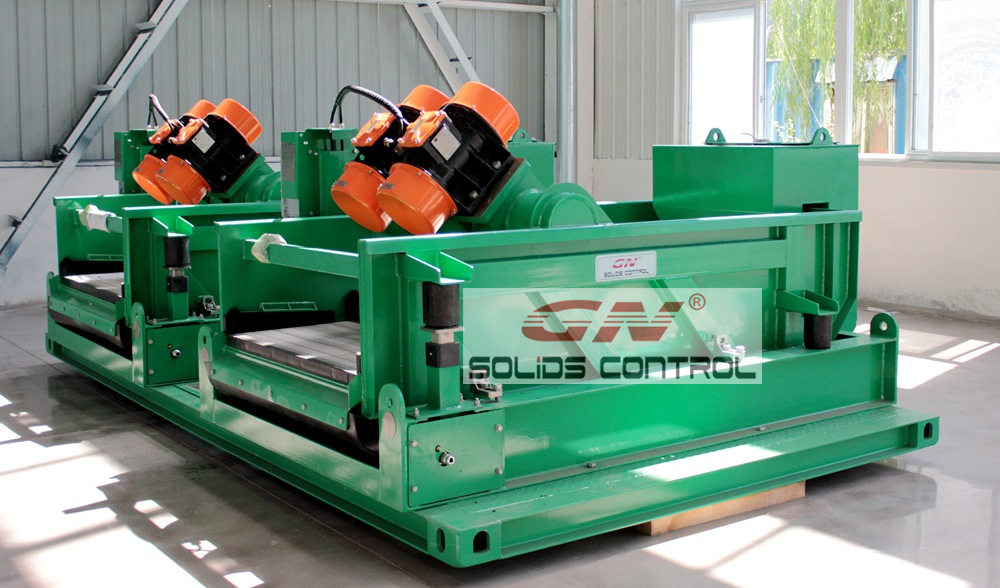 1) Large quantity of shale shakers
GN Solids Control shale shaker is updated based on the international standard of shakers. We have different model for choice. 2 panel mini shaker, 3 panel middle size shaker and 4 panel long deck shale shaker;
The 2 panel shaker can be used for diamond drilling or other small TBM or construction field.
The 3 panel shaker can be used for workover drilling rigs or other small oil field drilling rigs.
The 4 panel shaker can be used for large oil drilling rigs mud system, with better working performance, and lower maintenance rate.
2) Large quantity of centrifugal pump
GN centrifugal pump is replacement for NOV Brandt Magnum pump. Spare parts also replacement for brandt Magnum pump. GN Solids Control centrifugal pump can be used for feeding the mud cleaner, feeding desander cones and feeding desilter cones. The GN centrifugal pump can also work together with mixing hopper as mixing system to gravity the drilling mud.
3) Large quantity of mud agitator and mud gun
Mud gun and mud agitator is generally working together to suspend the mud to avoid the simulation of gravity mud. GN mud agitator shaft length is customized as per the mud tank depth, with shaft stabilizer to hold the shaft when working to reach reliable rotating and agitating performance.
GN Solids Control has been working for solids control equipment manufacturer for almost ten years. The rich production experience and rich jobsite experience contribute to the top quality.
Warning
: chmod(): No such file or directory in
/www/wwwroot/oilfield.gnsolidscontrol.com/wp-includes/plugin.php(390) : runtime-created function
on line
1
Warning
: chmod(): No such file or directory in
/www/wwwroot/oilfield.gnsolidscontrol.com/wp-includes/plugin.php(397) : runtime-created function
on line
1
Warning
: chmod(): No such file or directory in
/www/wwwroot/oilfield.gnsolidscontrol.com/wp-includes/plugin.php(402) : runtime-created function
on line
1
Warning
: chmod(): No such file or directory in
/www/wwwroot/oilfield.gnsolidscontrol.com/wp-includes/plugin.php(410) : runtime-created function
on line
1
Warning
: chmod(): No such file or directory in
/www/wwwroot/oilfield.gnsolidscontrol.com/wp-includes/plugin.php(415) : runtime-created function
on line
1
Warning
: chmod(): No such file or directory in
/www/wwwroot/oilfield.gnsolidscontrol.com/wp-includes/plugin.php(423) : runtime-created function
on line
1
Leave a Reply