ADIPEC oil show is coming next month on 7-10, November. As the second largest oil show, ADIPEC will attract lots of visitors from all over the world. As the usual exhibitor, GN Solids Control will attend the ADIPEC oil show with the latest model 14inch decanter centrifuge, as well as the most popular model for oil & gas drilling rigs.
What is new configuration of GN decanter centrifuge?
1) Patent design, which is different from Derrick centrifuge or Swaco centrifuge
2) Bowl cylindrical and conical section made from Duplex Stainless steel 2205 by centrifugal force
3) Other parts of the bowl assembly made from: SS316
4) Screw protection: Tungsten carbide tiles for longer life and easier replacement
5) Genuine SKF bearing for the centrifuge bowl, longer and reliable performance
6) VFD control panel with positive pressurized and PLC touch screen operation
The 14inch bowl centrifuge has been working for oil drilling market over two years, working performance, parts lifetime, working reliability, treating capacity is improved a lot compared with former design decanter centrifuge.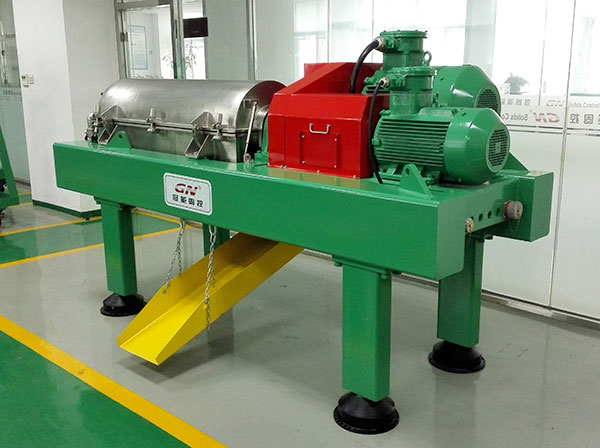 Except this model centrifuge, GN can also offer many different size decanter centrifuge and three phase centrifuges, including 9inch baby centrifuge, 18inch middle speed centrifuge, 22inch big bowl big volume decanter centrifuges, 30inch largest bowl centrifuge etc.
In drilling waste management area, vertical cuttings dryer play an important role and this already proved to be much higher efficient way to treat and recycle the drilling waste cuttings discharged from shale shakers, lower down operation cost, transportation cost, and increase the recovered volume of drilling mud.
GN has two models of vertical cuttings dryer: GNCD930 and GNCD730. GNCD930 is mainly used for oil drilling oil base mud waste management, to recover the base oil from the cuttings.  The dryer already works for market over three years, and show a good performance in field.
GNCD730 is mainly for mining, or other field application. In some special condition of oil drilling rig, the GNCD730 dryer is also can be applied when the space is too much restricted.
Welcome client to check and talk with GN Solids Control at Abu Dhabi, UAE.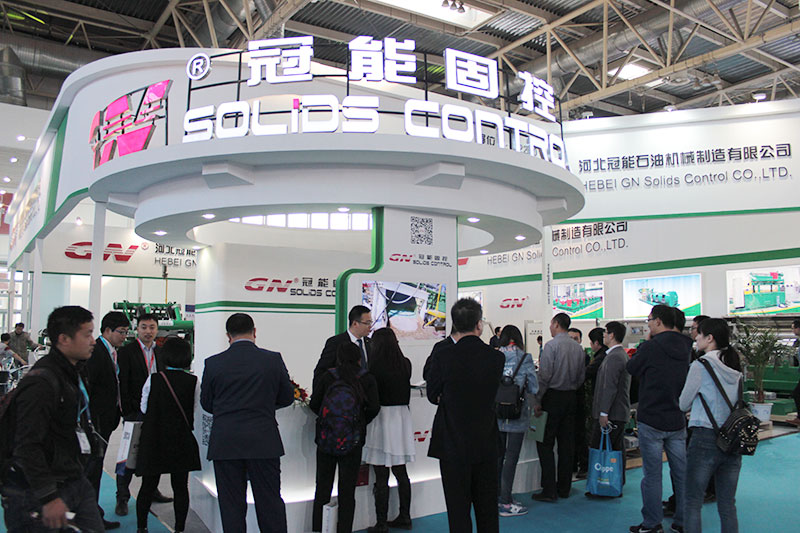 Warning
: chmod(): No such file or directory in
/www/wwwroot/oilfield.gnsolidscontrol.com/wp-includes/plugin.php(390) : runtime-created function
on line
1
Warning
: chmod(): No such file or directory in
/www/wwwroot/oilfield.gnsolidscontrol.com/wp-includes/plugin.php(397) : runtime-created function
on line
1
Warning
: chmod(): No such file or directory in
/www/wwwroot/oilfield.gnsolidscontrol.com/wp-includes/plugin.php(402) : runtime-created function
on line
1
Warning
: chmod(): No such file or directory in
/www/wwwroot/oilfield.gnsolidscontrol.com/wp-includes/plugin.php(410) : runtime-created function
on line
1
Warning
: chmod(): No such file or directory in
/www/wwwroot/oilfield.gnsolidscontrol.com/wp-includes/plugin.php(415) : runtime-created function
on line
1
Warning
: chmod(): No such file or directory in
/www/wwwroot/oilfield.gnsolidscontrol.com/wp-includes/plugin.php(423) : runtime-created function
on line
1
Leave a Reply