We always have stock shaker screen, centrifuge, vertical cuttings dryer and shale shaker in stock in our Houston facility. After we sell some product, we will supply it again from China headquarter. We just have one batch of centrifuges and shaker screen coming from Houston seaport. The batch equipment include: 2 sets GNLW223 decanter centrifuge, and 7 pcs wooden boxes of shaker screen. The Mini centrifuge GNLW223 is generally used for diamond drilling, mining, piling, or other construction industry. The shaker screen is used as replacement shaker screen for Swaco Mongoose shaker screen, Derrick DE1000 shaker screen, Nov brandt king cobra shaker screen etc. In year of 2014, one client from Canada bought 10 sets GNLW223 MINI centrifuge for diamond drilling project. The fine work performance and lower price make clients very happy and we build long term relationship after that order.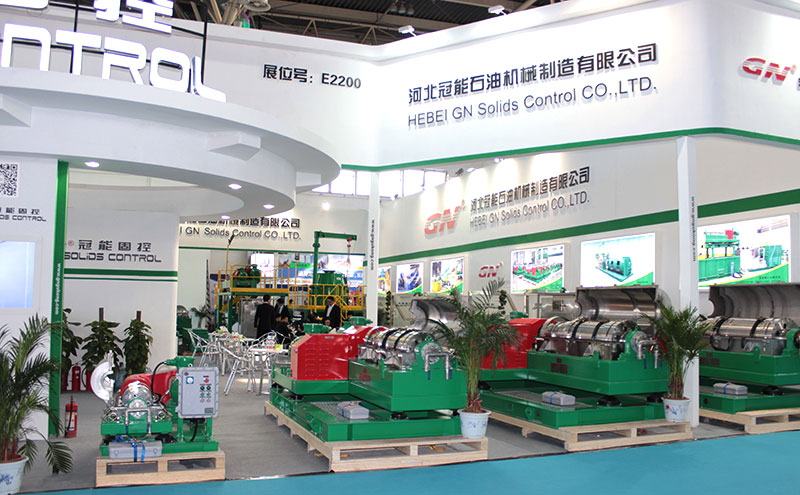 1)       Except for GNLW223, what model centrifuge do GN have
GN have different model centrifuge for different purpose. Decanter centrifuge is used more widely, different bowl size centrifuge with different speed, can work for different application. We have only one model for vertical cuttings dryer, but we have one family model for centrifuge.
GNLW553 and GNLW453 is GN big bowl, big volume centrifuge which is used for fast drilling. But actually, not too many clients want to use these model centrifuges because of the higher price.
GNLW363 is the most popular model centrifuge which can be used for different purpose. The 14inch bowl centrifuge is equivalent to USA brand centrifuge, eg. Derrick DE1000 centrifuge or Swaco 518 centrifuge.
GNLW363 centrifuge can be used for oil drilling solids control or drilling waste management. The speed can be adjusted by variable speed control panel stepless. This centrifuge can also used for waste water treatment with super high speed 3800RPM.
2)       What shaker screen do GN have?
GN can offer different brand replacement shaker screen, including replacement shaker screen for Derrick , NOV and Swaco.
Leave a Reply