GN Solids Control Equipment is widely used by North America and South America customers in oil & gas drilling field. GN High speed centrifuge and low speed centrifuge is also pretty popular. Recently, we dispatch one batch of centrifuge to North America and South America separately.
GN mini centrifuge for Chile, South America
Chile is a country with long coastline and the marine resources is pretty rich there, especially for oil resources. Many offshore drilling rig is under option along the coastline. We have customers from Chile who buy many sets centrifuge from us. Recently, this customer gives repeated order on GN mini centrifuge with high speed. The mini centrifuge GNLW223 with 3800rpm rotation speed is professional for waste water treatment.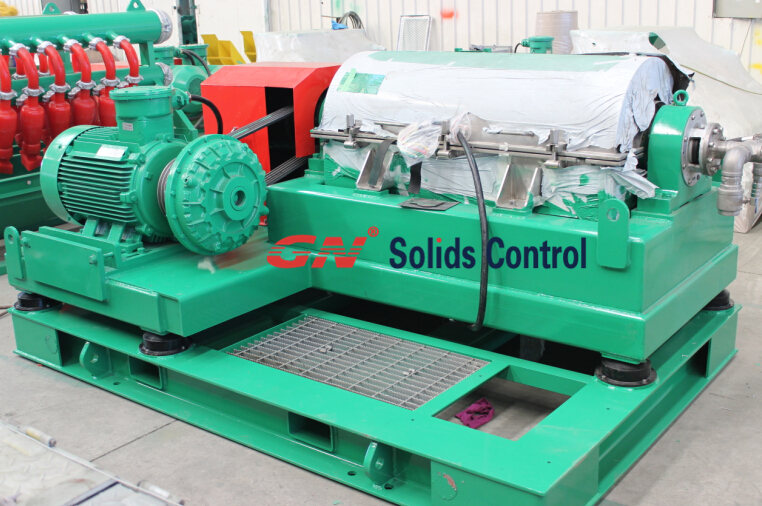 GN big bowl centrifuge for Houston, USA, North America
GN Solids Control have base in Houston. Every month, GN headquarter in Beijing delivery one batch of equipment to Houston. And the solids control equipment in Houston warehouse can be sold very soon.
Recently, we dispatch one sets of big bowl centrifuge to Houston office. GNLW452 is 18inch centrifuge, which is professional for barite recovery. The speed can be 1800rpm or 1600rpm pulley as replacement option.
If customer also wants to use centrifuge for mud weight cutting or drilling waste management, we recommend customer buy high speed centrifuge GNLW363 as backup. This model centrifuge is working in many area rigsite, land rig or offshore rig. The stable performance and good price win reputation from old customers and repeated order followed.
GN also dispatch 6 pcs wooden boxes shaker screen to GN SOLIDS AMERICA. The shaker screen is replacement screen for Derrick 500/2000 PMD/PWP shaker screen, replacement screen for Swaco Mongoose screen, replacement screen for NOV brandt king cobra screen.  We also offer shaker screen for our own model shale shaker:  3 panel shale shaker GNZS703 series, 4 panel shale shaker GNZS594 series, 2 panel shale shaker GNZS752 seris.
Hebei GN Solids Control Co., Ltd. (with brand name: GN Solids Control) have its USA branch GN Solids America LLC and its Russia Branch GN Solids Russia LLC. Customers from different area may contact close base for any support.
Warning
: chmod(): No such file or directory in
/www/wwwroot/oilfield.gnsolidscontrol.com/wp-includes/plugin.php(390) : runtime-created function
on line
1
Warning
: chmod(): No such file or directory in
/www/wwwroot/oilfield.gnsolidscontrol.com/wp-includes/plugin.php(397) : runtime-created function
on line
1
Warning
: chmod(): No such file or directory in
/www/wwwroot/oilfield.gnsolidscontrol.com/wp-includes/plugin.php(402) : runtime-created function
on line
1
Warning
: chmod(): No such file or directory in
/www/wwwroot/oilfield.gnsolidscontrol.com/wp-includes/plugin.php(410) : runtime-created function
on line
1
Warning
: chmod(): No such file or directory in
/www/wwwroot/oilfield.gnsolidscontrol.com/wp-includes/plugin.php(415) : runtime-created function
on line
1
Warning
: chmod(): No such file or directory in
/www/wwwroot/oilfield.gnsolidscontrol.com/wp-includes/plugin.php(423) : runtime-created function
on line
1
Leave a Reply