GN Solids Control is a solids control equipment manufacturer offering complete systems for solids control and drilling waste treatment equipment. Last month, GN Solids Control completed the fabrication of 5 sets of vacuum degasser for a Chinese drilling company. GN Solids Control can manufacture three main different types of deaerators including vacuum deaerators, centrifugal deaerators and liquid gas separators.
     For this drilling company, GN Solids Control supplies a vacuum degasser, model GNZCQ360B, with a maximum capacity of 360 m3/h of drilling mud, and GN Solids Control also produces a small vacuum degasser, model GNZCQ270A, with a capacity of 270 m3 /h.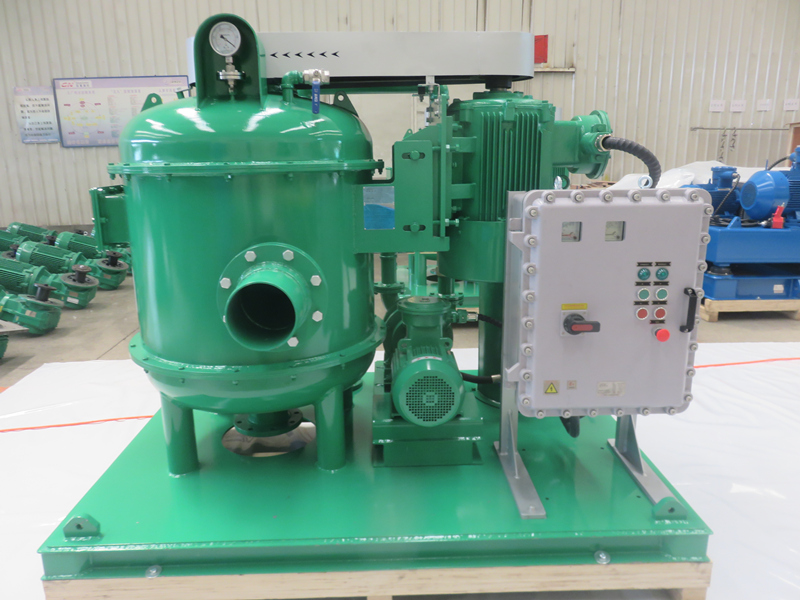 Both vacuum degasser and centrifugal degasser are used to remove fine air bubbles, while liquid gas separators are mainly used to remove larger air bubbles. The vacuum deaerator is mainly placed in front of the desander or desilter, and is installed behind the drilling fluid shaker. The mud treated by the vacuum deaerator is pumped into the mud cleaner for treatment. The drilling fluid treated by vacuum degassing can prevent gas intrusion and control the density of drilling mud. It is of great benefit to the follow-up centrifugal pump and mud pump work. For users with small installation space, GN centrifugal deaerator can also be selected to meet the same function and reduce the floor space.
In addition to vacuum deaerators, GN Solids Control also manufactures liquid gas separators. Liquid-gas separators manufactured by GN Solids Control, also known as mud-gas separators, are installed with a large distribution plate that evenly strikes the drilling mud in the high-level pipeline, allowing the liquid to flow down with gravity and the gas to separate from the liquid and gas. The top of the device is drained to a non-hazardous area. Usually, according to the customer's working conditions, dangerous gases such as H2S can be burned with the help of electronic ignition devices.
The 5 sets of vacuum degasser will soon be shipped to the customer's well site. Previously, GN Solids Control also provided this customer with some other solids control equipment, such as drilling fluid shale shakers, decanters. With the most satisfactory work performance, and professional and timely after-sales service. Our customers give high praise to our company.
Leave a Reply