Recently, five GNLW454EY decanter centrifuges with large length-to-diameter ratio produced by GN Solids Control have been commissioned and accepted in a large domestic power plant. The centrifuge for this project adopts intelligent, automated, and efficient customized design at the request of customers. GN Solids Control centrifuge is very satisfactory.and GN unit is widly use in oil&gas drilling mud treatment system,drilling waste treatment,and other solids liquid separate solution
This customer is a subsidiary of a well-known domestic energy group in China. Because the GN Solids Control brand equipment has the characteristics of stable operation, good processing effect and preferential prices, it has gradually gained the trust of customers and gradually expanded its application within the group company. In addition, our company has also reached strategic partnerships with Shenhua Group, Beiken Energy and Jinmei Group. As a fixed and high-quality supplier, our company has cooperated with Russia's largest mud service company AKROS and Gazprom (Gazprom for short) for more than ten years, supplying mud solids control and dewatering equipment all year round.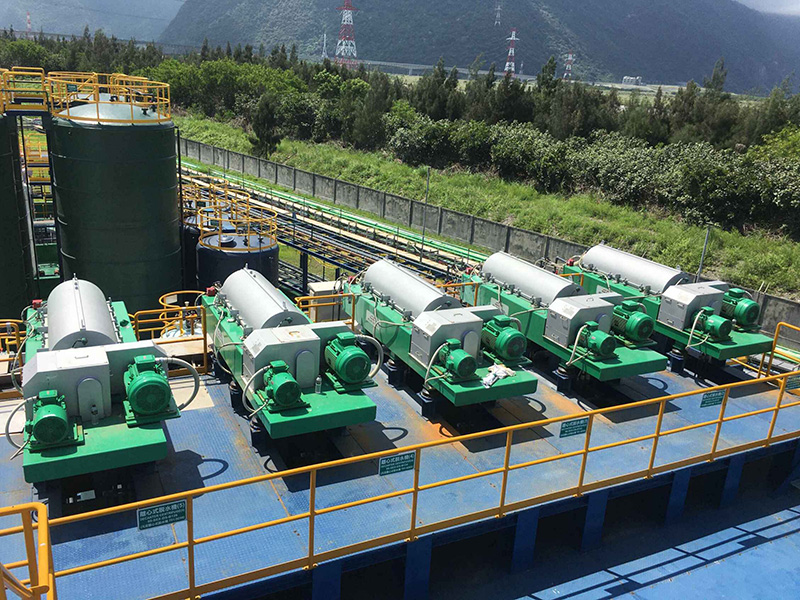 The GN Solids Control GNLW454EY-VFD series decanter centrifuge for this project is designed to treat sludge with a single processing capacity of 40m3/h, a drum diameter of 450mm, and a drum length of 1890mm, with a maximum design speed of 3800RPM. Using frequency conversion control, the normal speed is adjustable between 0-3500RPM. The maximum separation factor is 3084G, and the separation particle diameter is 2-5μm. The main motor power is 45KW, and the auxiliary motor power is 11KW. The dewatering cone end of the Y series decanter centrifuge has a half cone angle of 15 degrees, which belongs to the GN Solids Control drying and clarification integrated machine. EY series centrifuges are usually used to separate materials with high viscosity that require clarification and drying.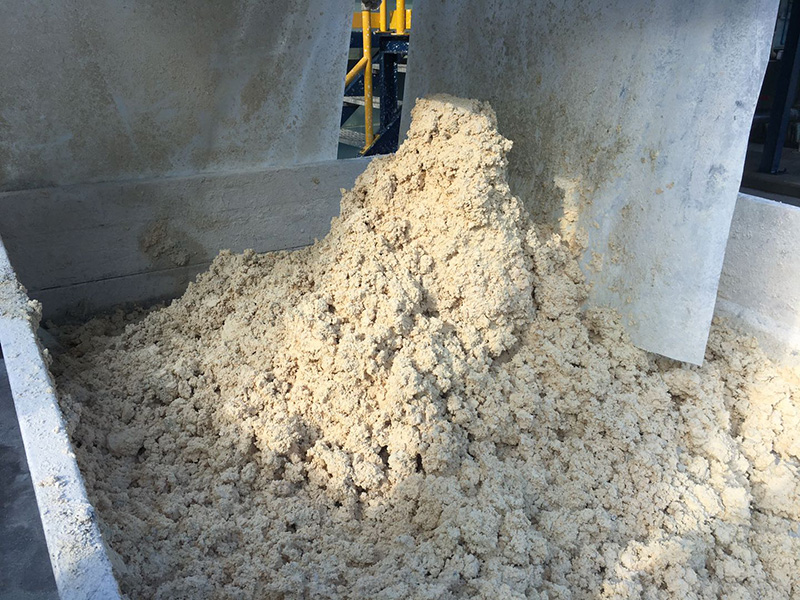 The following are the characteristics of the GN Solids Control 454EY series centrifuge:
1. The drum is made of duplex stainless steel SS2305 by centrifugal casting, and its performance is better than the counterparts SS304 and SS316.
2. The centrifugal casting process makes the drum more uniform and has a good dynamic balance performance.
3. The slag outlet of the centrifuge and the pulp outlet of the screw pusher are all inlaid with tungsten carbide hard alloy sleeves, which are extremely resistant to wear and are not easily broken.
4. The screw pusher is inlaid with wear-resistant alloy sheets, which has a longer life and reduces the number of maintenance.
5. PLC control panel control, the sensor can be placed on the centrifuge to monitor the status of the machine.
GN Solids Control EY series decanter centrifuges are mainly suitable for solid-liquid separation of mineral oil, chemical viscous materials, fruit juice, coffee, tea, wine, soy milk, biodiesel, starch, etc. If you want to know more information about Hebei Guanneng Company, we sincerely welcome you to inquire or visit our company.
Leave a Reply