GN Solids Control has been committed to providing complete solid-liquid separation solutions for the oil and gas drilling rig industry for many years. Drilling fluid shakers, mud cleaners, decanter centrifuges, cuttings dryers and other solid-liquid separation equipment produced by GN Solids Control are widely used in thousands of onshore and offshore drilling sites.
As we all know, because onshore and offshore drilling plays a vital role in oil exploration and production. Generally, offshore drilling rigs have higher technical and quality requirements for the equipment used (including solids control equipment). When constructing on the open sea, any failure that appears to be insignificant on land will cause the drilling platform to stop drilling for a long time. . Therefore, drilling platform equipment has very high requirements for quality stability and safety.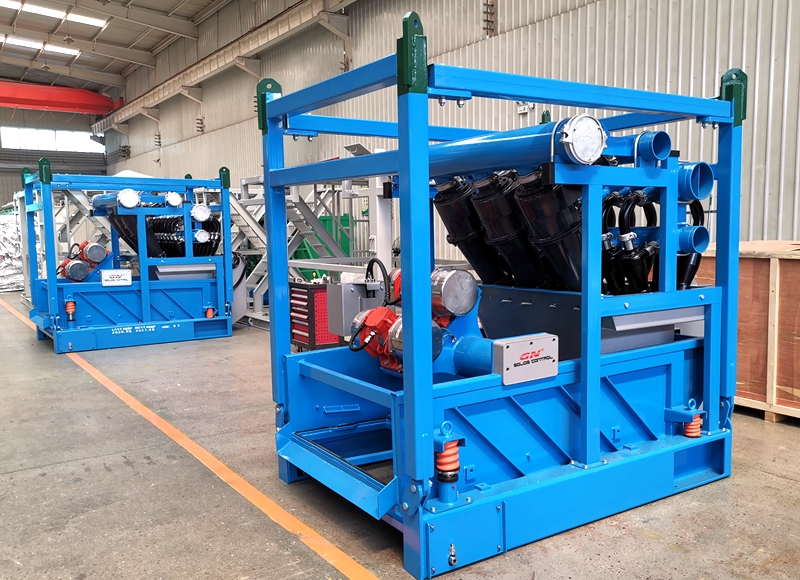 In the past few years, GN Solids Control has provided customers with thousands of solid control systems and drilling waste management systems for land and ocean drilling. As more and more GN Solids Control products are applied to offshore drilling platforms, the reputation of GN Solids Control for its reliable quality and perfect service has spread in the industry, especially when the current oil price is at a historically low level. The best choice for customers to reduce costs and increase efficiency.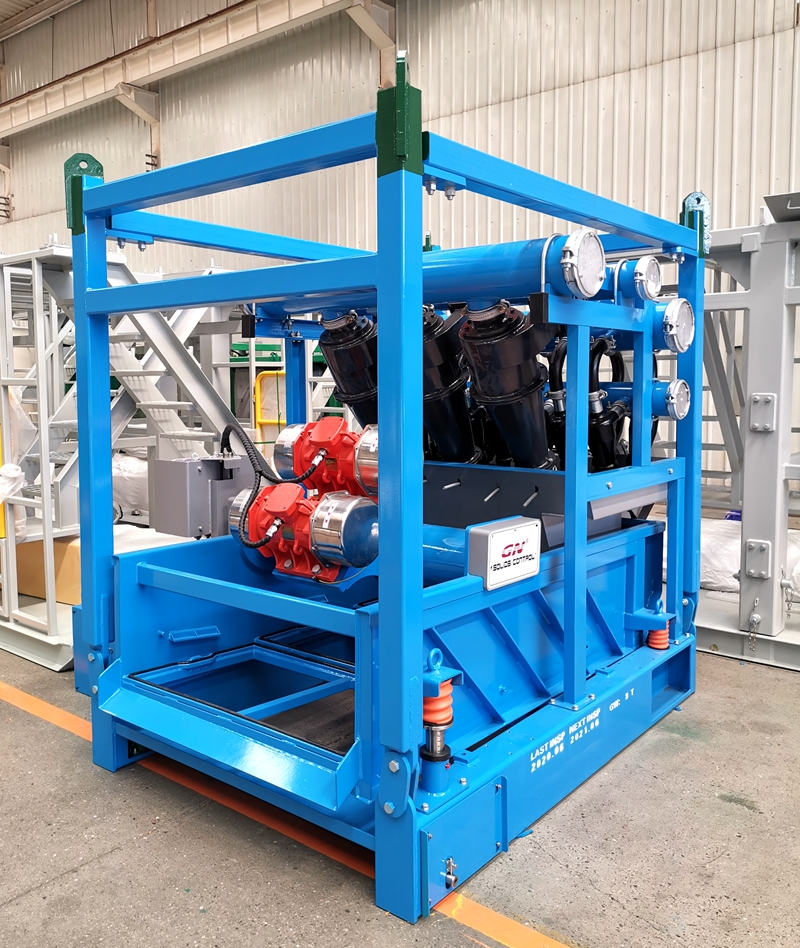 The GN Solids Control mud cleaner is a three-in-one device that is usually described: it is a three-in-one integrated device of desander, desilter, and vibrating screen. For this supply project, GN Solids Control provided customers with two GNZJ594-3S16N cleaner all-in-one machines. The cleaner cyclone adopts high wear-resistant polyurethane material as the inner lining, and the outer metal covering layer can ensure that the cyclone will not cause fatigue and aging when used for a long time. The working angle of the vibrating screen can be easily adjusted from -1 degree to +5 degree. The screen fixing device of the shaker screen is fixed by a special wedge, and the bottom frame of the vibrating screen is made of stainless steel. In addition to the manufacture of individual equipment, GN Solids Control can also provide customers with the systematic integration of complete equipment. If you have relevant requirements, please contact us.
Leave a Reply