This week, GN Solids Control completed a batch of drilling fluid shaker orders for Russian customers. All shakers are assembled and tested and will be shipped later.
The drilling fluid shaker device has always been used as the first stage separation equipment in solid systems. GN Solids Control vibrating screen has been used in domestic and international drilling sites, and has been well received. The following characteristics of GN Solids Control drilling fluid shaker make it widely praised.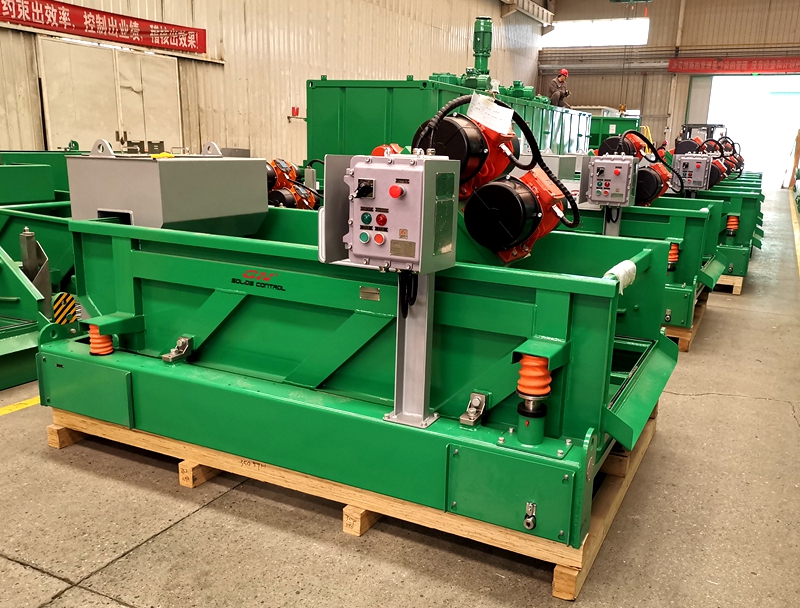 1. GN Solids Control drilling fluid shaker has a simple structure. Every part of the shaker can be easily identified and assembled, making it easy to operate the shaker.
2. In order to ensure the processing capacity, the deck of the GN Solids Control vibrating screen is heat treated and can withstand the high vibration force. Depending on the operator, the shaker table angle can be adjusted during machine operation. By adjusting the panel to a negative angle, you can increase the flow. By adjusting the cover plate to a positive angle, the liquid accumulated on the screen can be increased, and the discharged solids can be dried. The shaker deck is also equipped with locking devices for security purposes.
3. GN Solids Control shale shaker usually use vibrators with international brands. According to customer requirements, GN Solids Control can also be equipped with shakers of other brands on the shaker.
4. The GN Solids Control shaker is equipped with a composite frame shaker screen made by GN Solids Control, which can obtain better separation performance. Composite screens have a longer life.
More question,welcome contact GN Solids Control
Leave a Reply