GN Centrifugal pumps with star-delta starting control panel are widely used in different jobsites in oil & gas field. The centrifugal pump can used for mixing bentonite, transferring drilling mud in solids control system, charging mud pump and working instead of mud pump is some special cases.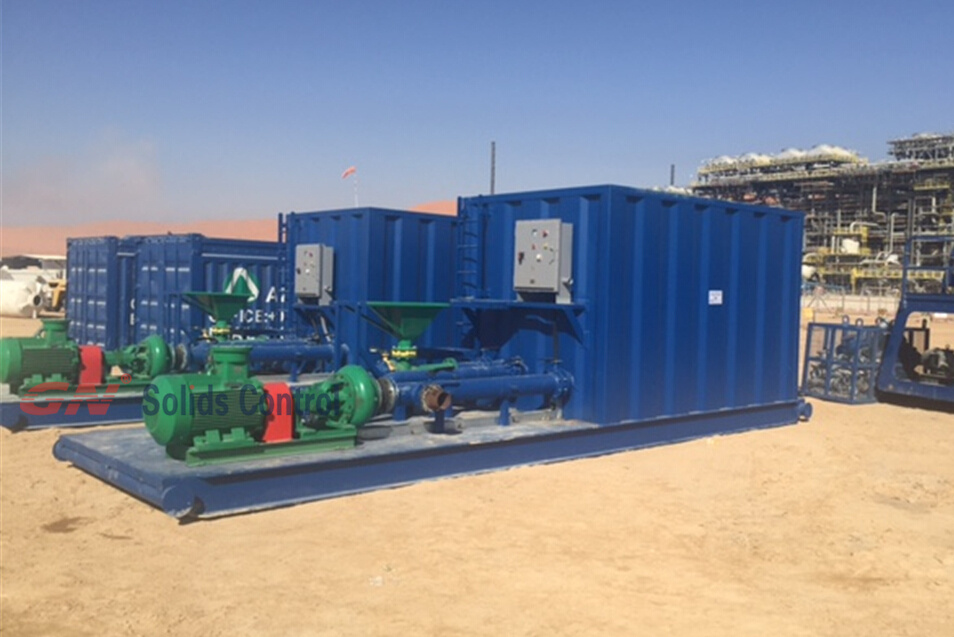 1) The pump control panel
For small pump with below 22kw motor, generally direct starter is OK.
For bigger pump with motor between 30kw to 75kw, star-delta starter is necessary. These kinds of starter will lead to high prompt start current and then the current will go down to normal degree after normal operation.
For larger pump with above 55kw motor, soft starter is recommended for easier operation. These kinds of starter current will arise smoothly and no need much bigger generation to match.
2) Centrifugal Pump quality
The main parts of the centrifugal pump include the casing, impeller and shaft. When choose the pump supplier, it is better to choose pump with high quality for easy maintenance, to confirm the material used by supplier on pump casing, pump shaft and pump impeller. Refuse to accept any bad quality pump even the cost is very lower. For project emergency trouble shooting because of pump problem, the cost is much higher than pump itself cost.
3) How to use the centrifugal pump in correct way
The pump cannot work with vibration and pressure from connected steel pipes. In that condition, the pump casing is easy to break off. Soft connection from steel pipe to pump inlet/outlet is necessary for longer lifetime.
Beside, the pump cannot transfer drilling mud with big particles. With big particles, the impeller is easy to break off, not wear out.
Finally, it is better to buy the spare parts together with pump when purchase the centrifugal pump. Once faced with problem, the operator can use the spare parts for fast action. And then contact the centrifugal pump supplier for after sales service, to buy news spare parts or to ask for some spare parts for free if it is in guarantee period.
GN Solids Control have been offering high quality centrifugal pump for many years. The customer is satisfied with GN centrifugal pump working performance and in time after sales service.Except for centrifugal pump, GN Solids Control can offer below pump:
screw pump for feeding centrifuge
slurry pump for trasffering drilling mud with big particles
shear pump for shear the big particle chemicles. etc.
Contact GN Solids Control for more information. Thanks for reading.
Leave a Reply