GN Solids Control is a professional manufacturer of solids control equipment and drilling rig waste treatment equipment. After more than ten years of development and innovation, GN Solids Control has successfully supplied several sets of solids control and waste treatment to many countries and regions around the world. Equipment, recently, our company has successfully supplied a number of drilling dryers and solids control centrifuges to foreign drilling companies, and sent them to the customer site to complete the installation and commissioning.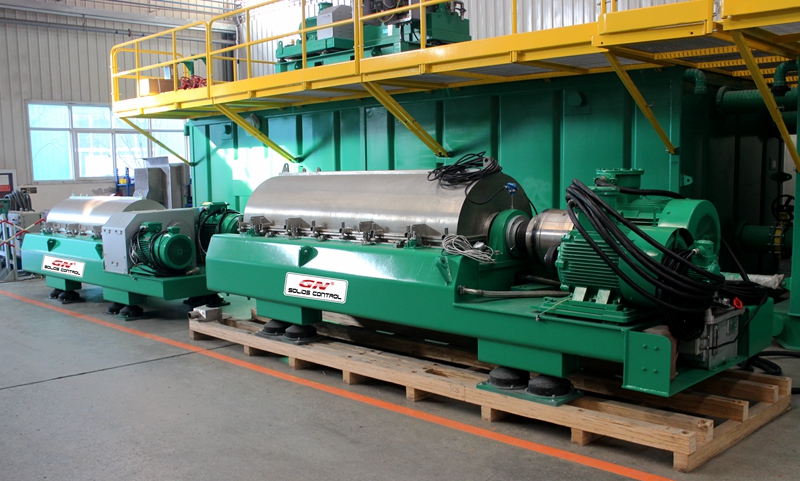 1. Centrifuge
GN Solids Control GNLW363C decanter centrifuge is the best-selling high-speed centrifuge in the petroleum industry and is widely used in drilling mud treatment. Solid-liquid separation in the chemical industry.
2. Vertical cutting dryer
GN Solids Control GNCD930 Vertical Cuttings Dryer is a machine specially developed by our company for processing drilling cuttings. It is mainly used to remove large particle cuttings in drilling waste slurry and can effectively reduce the liquid phase in drilling cuttings. content, to ensure that drilling cuttings can meet transportation and environmental protection requirements. And according to the different working conditions of customers, our company also provides customers with sieve blues with different gaps to control the solid particles to be screened.
Screw conveyors are widely used in drilling waste disposal sites, mainly used to feed the cuttings dryer and transport the waste cuttings separated by the cuttings dryer to the designated location.
4. Centrifuge feeding screw pump
The screw pump is an ideal equipment for feeding the centrifuge. It does not shear and stir the material to ensure the material characteristics. Therefore, our company matches the screw pump as the slurry feeding pump for the centrifuge.
Leave a Reply