GN Solids Control has rich experience in solid-liquid separation systems, and provides a large number of solids control equipment for customers in the oil and gas industry, including vibrating screens, mud cleaners, and drilling fluid centrifuges.
1. Mud cleaner
The mud cleaner is a compact processing device. The vibrating screen is equipped with a de-sander and a desilter to form a compact integrated module. Compared with the separate use of the vibrating screen, de-sander and desilter, it saves a lot of use Space and easy to transport. GN Solids Control produces vibrating screens of different sizes. There are 2 screens, 3 screens, and 4 screens to choose from. The vibrating screen manufactured by GN Solids Control has been fully analyzed during the design process. Install. In addition to single-layer vibrating screens, GN Solids Control also provides double-layer vibrating screens, and the screens have passed API RP 13C third-party certification.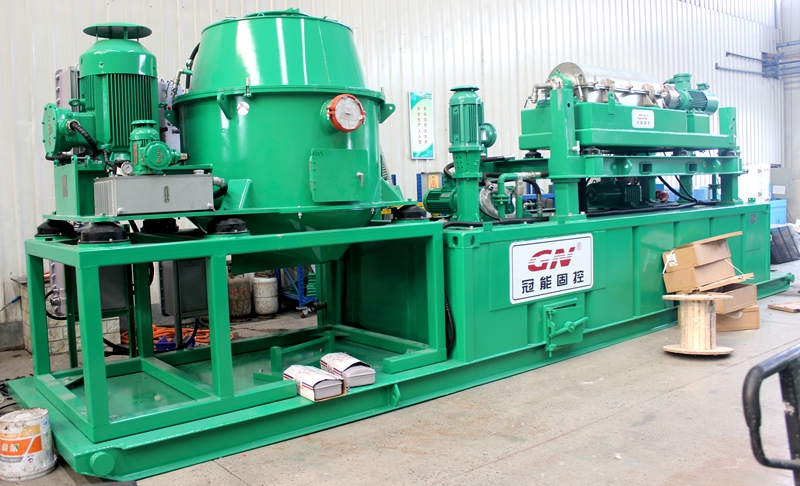 2. Solids control drilling fluid centrifuge
Solids control drilling fluid decanter centrifuges are widely used in drilling fluid control and barite recovery. The price of drilling fluid is very expensive, because it usually needs to add chemicals to make it have a certain specific gravity and viscosity before it can be reused, so it is very important to recover more drilling fluid. The GN Solids Control drilling fluid centrifuge processes the drilling fluid under the action of high speed and high gravity, so that the drilling fluid is separated from the solid and liquid, recovering more drilling fluid, and separating the useless solid phase at the same time, saving a lot of cost and improving efficiency. .
GN Solids Control drilling fluid centrifuges are available in a variety of sizes, including 14 inches, 18 inches and 22 inches. GN Solids Control is a design and manufacturer certified by the American Petroleum Institute (API). It is widely used worldwide. In addition to drilling mud processing, except work with shale shaker or vertical cutting dryer, the decanter centrifuge produced by GN Solids Control is also widely used in the trenchless drilling industry, such as HDD, TBM, bored piling, etc. Using centrifuges with flocculants or chemical agents can separate finer particles to meet higher separation requirements.
Leave a Reply